Service revenue drives top line growth despite tough economy.
Today we announced record first quarter revenue for our first quarter ending January 31, 2016.
Highlights
Total revenue of $2.1M, a 21% increase over the prior year's first quarter
Service revenue of $1.3M, a 55% increase over the $0.8M in the prior year's first quarter
Gross margin of $1.0M, a 22% increase over the prior year's first quarter
Completed development of Loner M6, Blackline's first 3G safety monitoring device with LiveResponse and new two-way voice communication
Began the international certification process for Loner M6i—the intrinsically safe version of the M6 for use within hazardous environments where explosive atmosphere may exist
Expansion of Loner Complete lease program to include Loner M6 and Loner M6i
Seventh quarter in a row of double-digit growth, quarter over prior year's quarter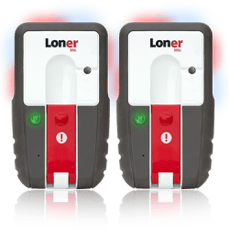 "Blackline's ability to post strong first quarter growth even though one of our core markets is suffering demonstrates our customer diversification and the strength of our service-based business model," says Cody Slater, CEO and Chairman of Blackline Safety. "Blackline has the industry's most-complete safety monitoring program for employees working alone and the introduction of Loner M6 Series will further strengthen our competitive advantage. Customers have shown strong interest in these solutions—internationally and across all industries—and we look forward to bringing these new products to the global market."
For more information, check out the full media release.