Blackline Safety welcomes Shane Grennan as new CFO
February 16, 2016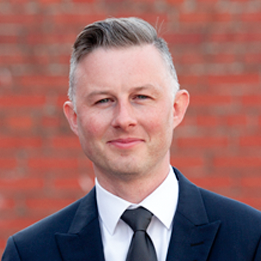 Calgary, AB – Blackline Safety Corp. ("Blackline") (TSX Venture: BLN), a leading manufacturer of employee safety monitoring solutions announces that Peter Dorrius, the company's Chief Financial Officer, has resigned his position effective Feb 16, 2016. As Mr. Dorrius departs to pursue other interests, today Shane Grennan, CA CPA joins Blackline as the company's new CFO. Mr. Dorrius will be staying on for a short-term consulting contract to provide a smooth transition and to complete the deployment of Blackline's new enterprise resource planning system.
"On behalf of Blackline's board of directors and myself, I want to thank Peter for his conscientious efforts and contributions to Blackline over the last several years," says Cody Slater, Blackline's CEO and Chairman. "We enjoyed working with Peter and although he will be missed, Shane is an excellent replacement and we expect a seamless transition under his leadership."
"I worked with Shane at PricewaterhouseCoopers in the past and have known him for over ten years now," says Robert Herdman, FCA, one of Blackline's independent board members. "I believe he has the skills and experience needed for the role of CFO and will be a valuable asset to support Blackline's continued growth."
In conjunction with Mr. Grennan's appointment, Blackline is issuing him 25,000 stock options. These options are assigned an exercise price of $1.76 per share and are exercisable for a period of five years, subject to regulatory approval. Mr. Grennan's options are granted under the company's stock option plan as part of its annual compensation package.
Blackline's broad Loner® safety monitoring portfolio empowers organizations in all industries and geographic locations with real-time safety incident awareness, delivering help within minutes instead of hours or potentially days later. To learn more about Blackline's work alone devices and lone worker app, visit www.BlacklineSafety.com and follow Blackline on Twitter @blacklinesafety.
About Blackline: Blackline Safety Corp. (TSX.V: BLN) is a wireless location leader that develops, manufactures and markets products and services for lone worker safety monitoring. Targeting every industry, employee role and location, our Loner® solutions are promoted through offices in Calgary and the United Kingdom and sold through a growing network of international distributors. Loner products alert monitoring personnel of a safety incident, locate the employee and empower the most efficient emergency response—Alert. Locate. Respond.™ Our vision is to become the leading supplier of wirelessly connected lone worker safety monitoring products in the world. For more information, visit www.BlacklineSafety.com.
Neither TSX Venture Exchange nor its Regulation Services Provider (as that term is defined in the policies of the TSX Venture Exchange) accepts responsibility for the adequacy or accuracy of this release.
###
Cody Slater, CEO
cslater@blacklinegps.com
Blackline Safety Corp.
101 1215 13th Street SE
Calgary, AB Canada T2G 3J4
Telephone: +1-403-451-0327
Fax: +1-403-451-9981
www.blacklinesafety.com
← Back to Newsroom