Some of you may have noticed a film crew last week interviewing some of our team members. We recently had a CBC journalist profile Blackline Safety as part of a story about Calgary's technology industry.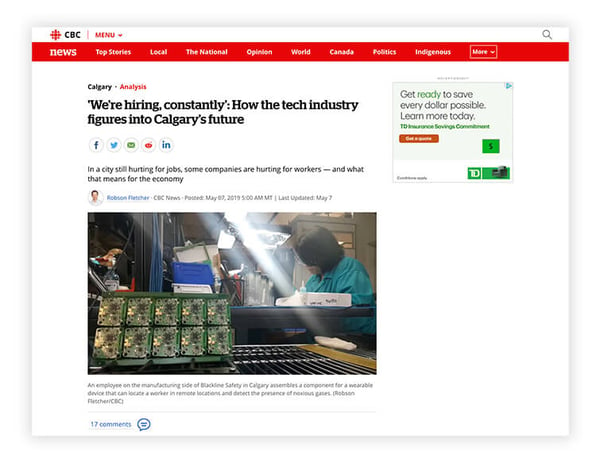 This story gave us a great opportunity to showcase what makes our company unique alongside other prominent Calgary-based tech companies. It also provided us with a chance to talk about how Blackline hires some of the best people in the industry to contribute to our continued success. As our company grows, our need for skilled workers is on the rise and we're grateful to CBC for putting the spotlight on Blackine.
Read the entire story here.