Happy Friday Blackline! Our Kudos board sure filled up quick. In an effort to make some more space for your positive comments, we erased the board a couple days early.
Here are some shots of the board so that you can look back on all the things people were recognized for!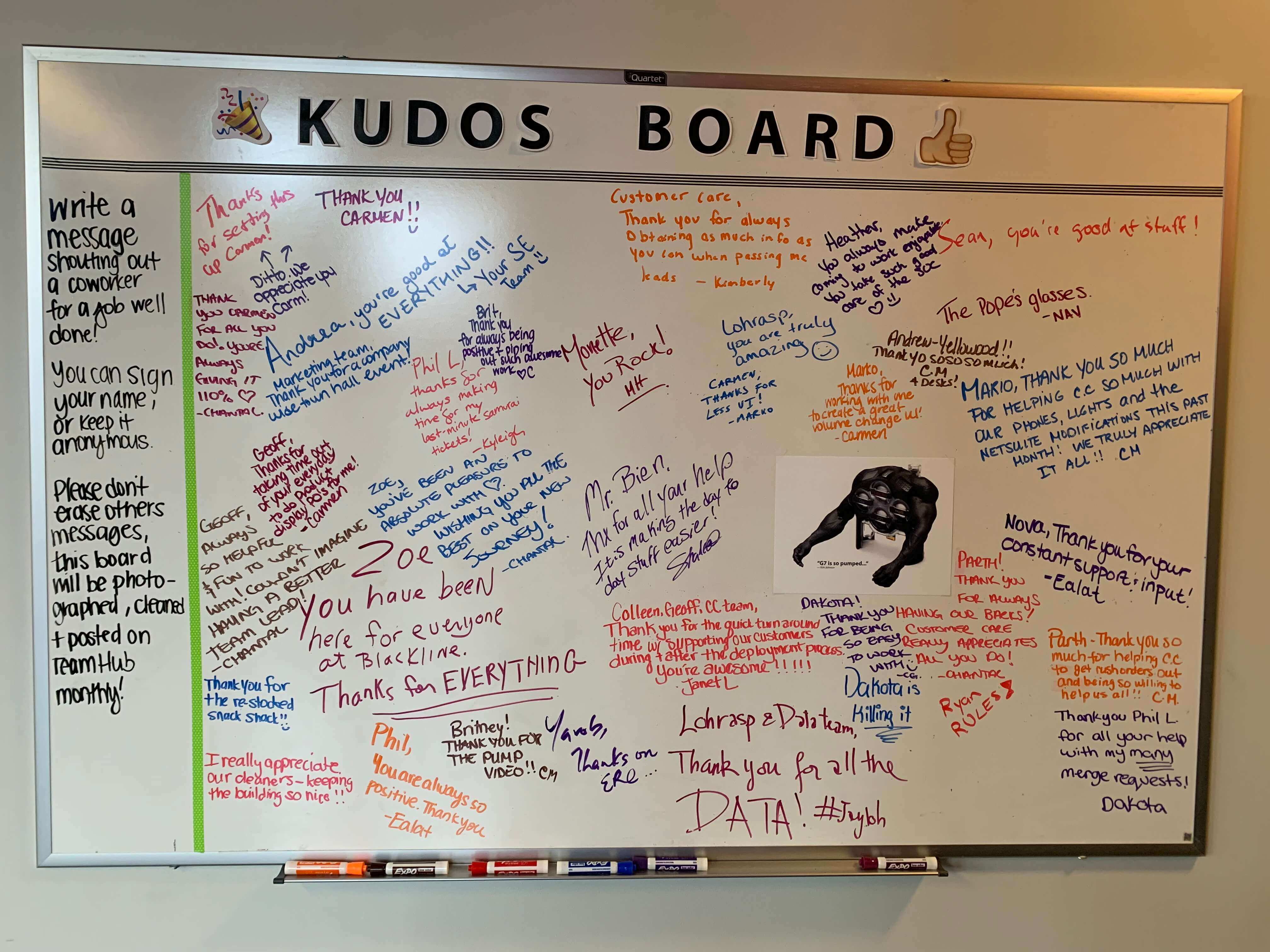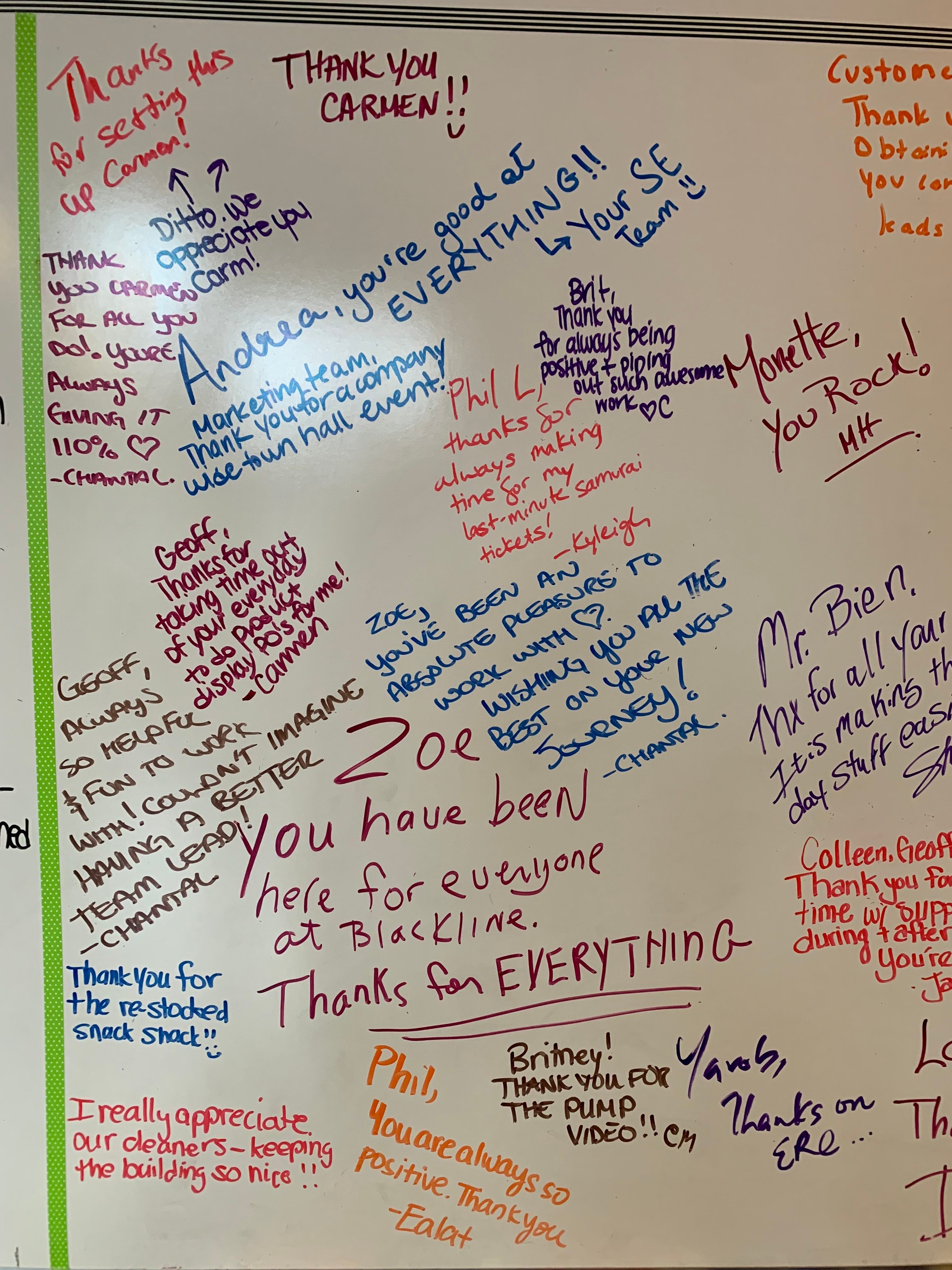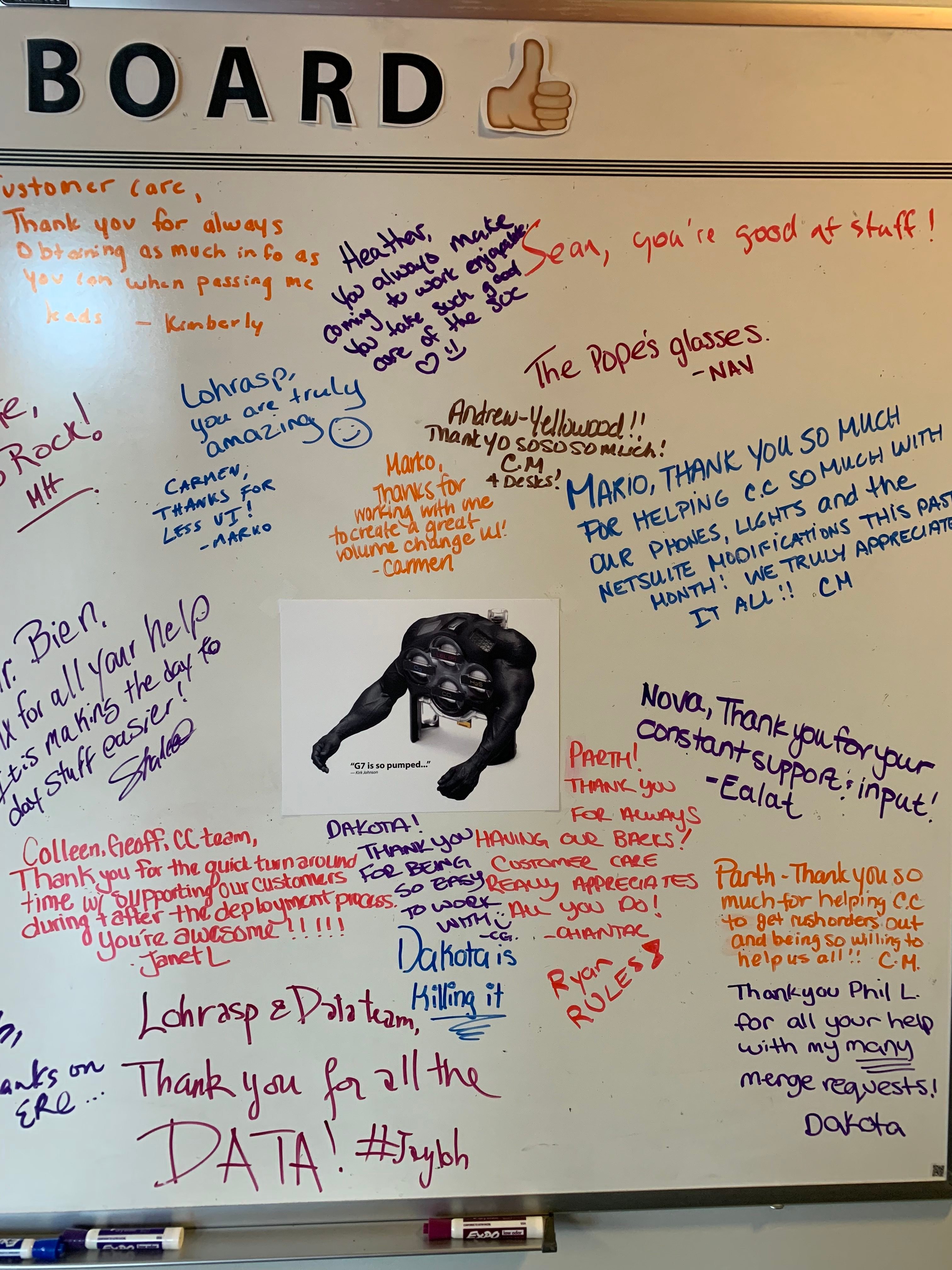 Keep em comin, Blackline! If the board fills up before the end of May, we'll erase it and start again!