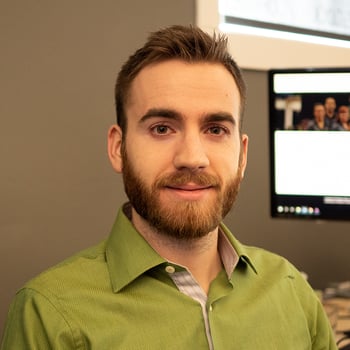 Please join me in welcoming Carl Pope to the team as Technical Sales Specialist within the Sales Engineering team.
Carl will be working with our Sales Team and Distribution partners and will manage customer field trials – making sure they are set up for success during the pre-sale period. This is a critical part of the sales cycle, and helps us move larger more complex sales across the finish line.
Carl comes to us with a Bachelor's degree in Engineering & Management from the University of Ontario Institute of Technology. Carl did a year long internship with Suncor Energy where he managed multiple projects for their Alberta Oil Sands. He also worked as a Pipeline Integrity Engineer for CANIEL where he would conduct on-site integrity assessments for various sites throughout Alberta. Carl's background in the energy industry, field experience, and project management experience will be a great asset for our team.
He is sitting in the UX/Marketing area right now until we move. Go say hi!