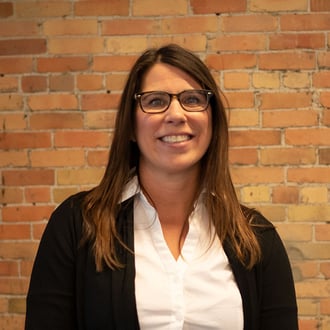 Hi everyone,
I'm happy to welcome Michelle Beauchamp to the Accounting & Finance team today in the role of Supervisor, People Services.
Michelle will be working with Elisa, our Corporate Controller, and will be responsible the Company's payroll and benefits program in both Canada and the United States as well managing the hiring's, onboarding and other day-to-day people matters in both countries.
Michelle brings 15 years of payroll and benefits of experience to the role, most recently as Payroll & Benefits Supervisor at Visions Electronics in Calgary where she managed the payroll and benefits for salaried, hourly and commission based employees in five Canadian provinces. Michelle has led the implementation of Ceridian's Dayforce – a cloud based platform that combines payroll, time away from work and online timesheets. This is the platform that Blackline will be migrating to for employees in Canada. You will be hearing much more about in the coming months as we complete our transition and roll our training and guidance on Dayforce. We look forward to saying goodbye to paper timesheets and paper vacation forms!
Michelle is a certified Payroll Compliance Practitioner and is currently completing her studies for the Certified Payroll Manager certification at SAIT.
Should you have any people related questions, please let us know at people@blacklinesafety.com and Michelle, Elisa and I will get back to you.
Welcome to Blackline Michelle!