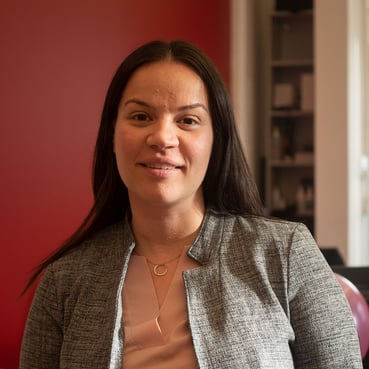 Tracy Wiebe is starting today as Sales Administrator.
Tracy's role as a Sales Administrator is to be a main point of contact for our sales team members that are outside of the office. She will also be responsible for various sales reporting, customer and internal meeting bookings and logistics, preparing of sales folders and printed material, and she will own and maintain our various sales tools such as GoToMeeting logins, HubSpot logins, PandaDoc, etc. Tracy is also going to be responsible for the booking and scheduling of tradeshows.
Tracy comes with us with 5 years of Inside Sales experience, 5 years of Customer Service experience, and 5 years of office administrative experience with companies such as Kuehne + Nagel, Calgary Silkscreen Inc, and Drive Products.
Tracy is sitting in the Marketing area next to Kimberly. Go say hi!