Next generation app now available
At Blackline Safety, it's our mission to continuously improve our suite of lone worker safety monitoring solutions. Just recently, our usability team launched the latest version of Loner Mobile, release 1.4.0.
STYLE MEETS FUNCTIONALITY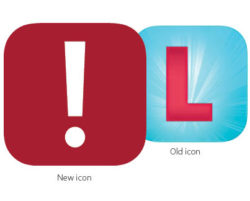 Our Loner® Mobile smartphone app for iPhone, Android and Blackberry platforms transforms the devices into robust safety monitoring smartphones — now with a new sleek interface and updated icon design.
In addition to a fresh look and feel, Loner mobile app incorporates an easy sign-in process and a new "getting started" feature to make it simpler for new users to familiarize themselves with the application. The app also includes a comprehensive configuration profile that automatically synchronizes with the Blackline Safety Network.
As a standalone app that works with our cloud-hosted monitoring network, Loner Mobile addresses the needs of low-risk work-alone scenarios. Loner Mobile addresses the needs of medium and high-risk applications with the optional Loner Duo wearable accessory powered by Bluetooth® wireless communications. You can learn more about Loner Mobile here.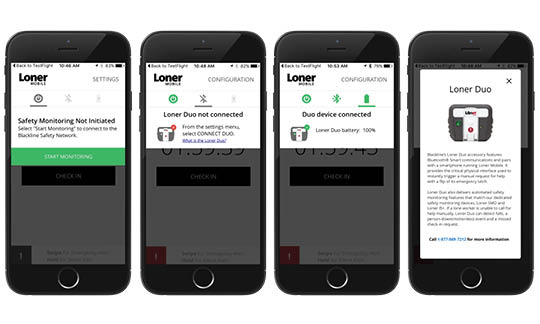 TRIGGERING AN EMERGENCY & SILENT ALERTS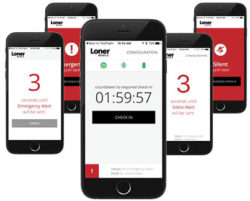 Loner Mobile now offers easy on-screen instructions to trigger emergency or silent alerts. To trigger an emergency alert, swipe the red exclamation mark at the bottom of the screen, or for a more discreet option, press and hold to initiate a silent alert. Once triggered, a countdown notification allows you four seconds to cancel the alert.
When the countdown finishes, the safety alert is instantly communicated to the Blackline Safety Network. For emergency alerts, your smartphone will enter a high alarm state with visual and audible indicators. A silent alert will not trigger this alarm.
The communicated safety alert will reach the monitoring team for your organization and your emergency protocol will be initiated. If you have the auto-call emergency service enabled, your smart phone will automatically call whoever is specified in the server-synchronized device configuration.
THERE'S MORE!
The check-in process can be customized to any schedule — your lone workers can add quick, custom notes to provide more information as necessary.
Additionally, Loner Mobile configuration settings are now referred to as the configuration profile, where the complete configuration options are displayed, matching what you would see in the Blackline Live safety monitoring portal.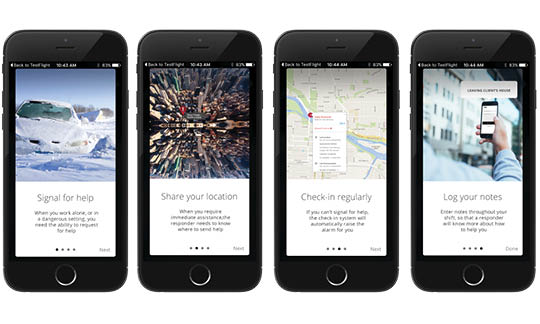 NOW AVAILABLE
Loner Mobile is now available from all three app providers. Download the update for your smartphone now.
ABOUT PHILLIP BENSON
With a Bachelor of Industrial Design from Carleton University, Phil now has five patents under his belt. Turning a vision into a reality comes naturally to Benson—he designed multi-gas detectors for BW Technologies by Honeywell and created hardware and software for the world's first interactive learning center, the SMART Table at SMART Technologies. Phil is now the Senior User Experience Designer at Blackline Safety, where he manages the usability team and is responsible for designing interactive display devices. With the help of his very talented team, Phil orchestrates a holistic approach to user experience—spanning hardware, software and documentation.