Loner M6 innovation recognized by Occupational Health & Safety Magazine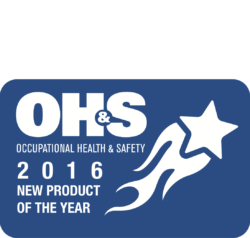 Blackline Safety's Loner M6 was recognized as the leading safety product of 2016, in the 'Safety Monitoring Device­s' category, by Occupational Health & Safety Magazine.
"Now in its eighth year, our New Product of the Year contest is a highly significant event for safety manufacturers, who submitted a record 84 entries this year. The exceptional quality and breadth of the 2016 entries is a testament to the ingenuity of these manufacturers as they compete in this fast-growing global market. Informing our readers and online audience about the best new products available to solve their key safety and health challenges has always been part of our magazine's mission, and this contest has become an essential extension of our outreach to the audience we serve. Many categories were hotly contested this year, especially the Hand Protection category, in which an unprecedented five products tied for the award," OH&S Editor Jerry Laws said.
The Loner M6 was designed to monitor the safety of lone workers in the field, inside facilities and while driving. Featuring a combination of automatic and manually triggered safety features, the newest of which is two-way voice calling with an industry-leading speaker design. The M6 also features a LiveResponse indicator– a blue light that activates when the live monitoring team has received the safety alert and initiated the emergency response process. This powerful combination of technologies combined with assisted-GPS location technology brings the most robust safety device to the market.
"What makes the device so successful is that the inherent complexity of running multiple communication technologies doesn't burden the end user," said Director of User Experience, Phil Benson. "We've taken all of the guess work and decision making away leaving you with an extremely simple system."
To learn more about the Loner M6, click here. Follow us on Twitter and "like" us on Facebook to stay up-to-date on all new products!