Blackline Safety Named Top-20 Innovative Company
August 5, 2015
Alberta Venture magazine recognizes safety monitoring achievements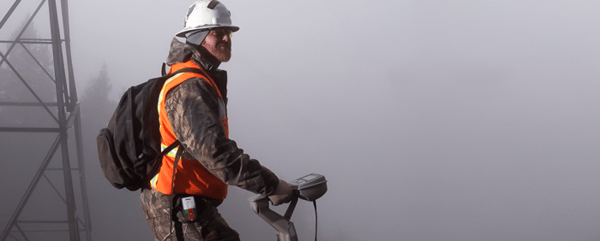 CALGARY, ALBERTA--(Marketwired - Aug. 5, 2015) -Alberta Venture, a prominent monthly periodical that covers business news shaping the province, named Blackline Safety Corp. (TSX VENTURE:BLN) ("Blackline") as one of the top-20 most innovative companies. Recognition was for Blackline's recent launch of its Loner Bridge System, a unique satellite-based lone worker safety monitoring technology, designed to protect employees working in the most remote locations on earth.
"Hard working employees contribute to the provincial economy who face real threats to their safety," said Brendon Cook, Blackline's CTO and co-founder. "We are driven by the goal of bringing those employees home safely each and every day."
The Loner Bridge System is comprised of two components-the Loner Bridge portable satellite base station that manages satellite communications from a truck or all-terrain vehicle and the employee-worn Loner 900 safety monitoring device. Employees are protected using a combination of automatic and manual safety triggers while an industrial-quality radio link allows them to work kilometers away from their vehicles-even indoors. Should an injury, health event or assault occur, the Loner Bridge System communicates a safety alert to monitoring personnel in real-time, empowering a swift emergency response to the employee's precise location.
Blackline's broad Loner safety monitoring portfolio empowers organizations in all industries and geographic locations with real-time safety incident awareness and delivers help within minutes instead of hours or potentially days later. To learn more about Blackline's safety solutions, visit www.blacklinesafety.com and follow Blackline on Twitter @blacklinegps.
---
About Blackline: Blackline Safety Corp. (TSV VENTURE:BLN) is a wireless location leader that develops, manufactures, and markets products and services for worker safety monitoring. Targeting a broad cross-section of industries where safety is a corporate priority, Blackline's Loner solutions are promoted through offices in Calgary and the United Kingdom, and sold through a growing network of international distributors. Blackline's safety solutions deliver safety and location awareness through mobile messaging, monitoring portal, Blackline's Safety Operations Center, and web services. Blackline's vision is to become the leading supplier of wirelessly connected lone worker safety monitoring products in the world. Blackline products allow customers to protect their personnel, share the conditions of their environment, and connect with emergency services when necessary. Blackline solutions Protect. Share. Connect.® For more information, visitwww.blacklinesafety.com.
Neither TSX Venture Exchange nor its Regulation Services Provider (as that term is defined in the policies of the TSX Venture Exchange) accepts responsibility for the adequacy or accuracy of this release.
← Back to Newsroom