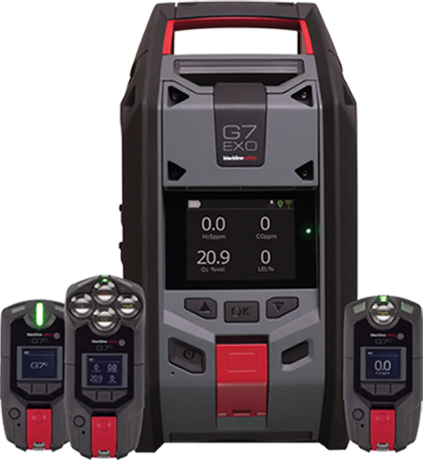 Get greater visibility into safety and productivity.
Supervising a small crew or several hundred tradespeople during turnarounds, shutdowns and construction projects is a challenge on large worksites. One day late could mean millions in lost revenue, and one accident could have tragic consequences.
Discover Blackline Safety for the first time, or supplement your existing fleet.
To keep crews safe, on schedule and within budget, Blackline Safety offers short and long-term rental options for our portfolio of G7 safety wearables, area monitoring and accessories. Our devices deliver direct-to-cloud worker monitoring with real-time safety and productivity insights that ensure frontline visibility, site safety and confidence without the need to tie up capital in hardware inventory.
Key Benefits
Pay only for the amount of time you need it, with no cancellation cost

Same-day shipping or walk-ins available for same-day rentals in select regions

Flexible rental terms with daily, weekly, and monthly rates available

Reliable and up-to-date equipment for virtually any project

Safety monitoring and robust data analytics service options
Get Started Today.