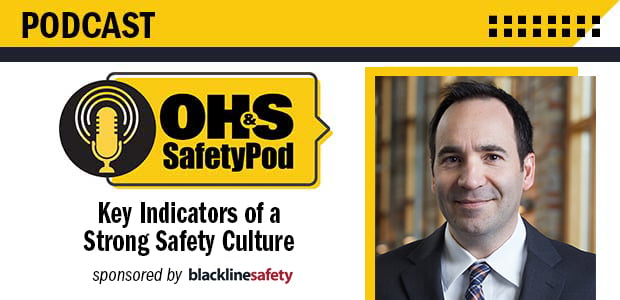 Implementing effective safety protocols and standards is key to mitigating employee injuries and incidents in the workplace. However, building a strong safety culture, from those in leadership to employees at every level in an organization, is what drives compliance and productivity up, and risks and incidents down.
Blackline Collective was formed to bring experts together to help advance each other's safety programs, practices and cultures. Through the stories and experiences shared through the Collective, our Chief Revenue Officer Sean Stinson gathered from several organizations the key indicators of a strong safety culture.
Sean joined Occupational Health & Safety's SafetyPod podcast to share these indicators and how organizations can begin to integrate them into their respective programs. This is the first episode of a four-part series that will feature several industry experts who will discuss important aspects of workplace safety.
Listen to the episode here.