The Natural Resources sector comprises forestry, minerals, metals, mining and energy. Crews face many challenges working in isolated reaches around the world. Your job is to ensure the right safety policies are in place to protect your most valuable asset—your employees.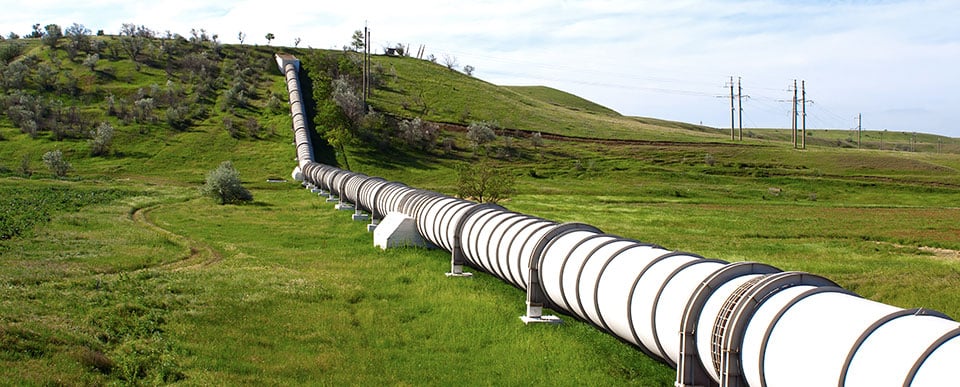 Geologists, land surveyors, inspectors, loggers and miners often work in remote areas of the world where satellite coverage is the only way to communicate. Working in extreme isolation, often surrounded by machinery, dangerous goods and unpredictable weather—lone workers risk being trapped, without anyone nearby to notice.
Rock drills, mineral labs, explosions, barricades and moving objects can leave lone workers in need of help. Thousands of incidents occur annually that put lone workers in mining and forestry on disability. For some, sustained injuries prevent them from ever working again.
The Bureau of Labor Statistics (BLS) recorded 749 fatalities in natural resources and mining in 2014. Moreover, the International Labor Organization (ILO) reports that mining remains the most hazardous occupation in the world.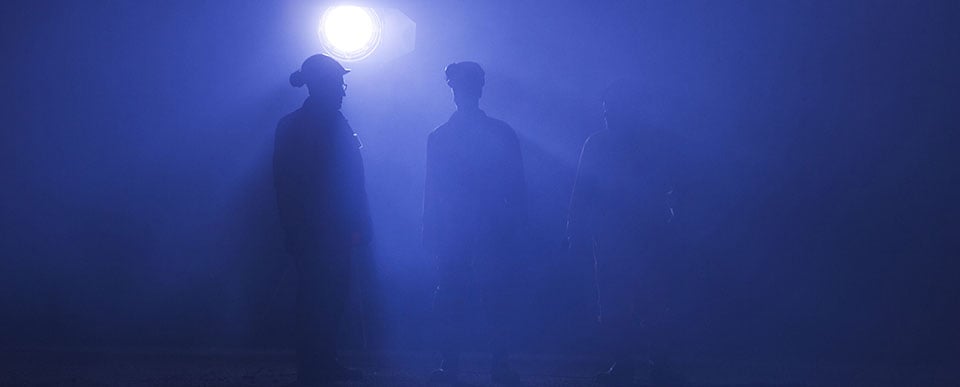 You are responsible for the safety of your team members who risk their lives everyday for your business, working in dangerous environments. Here we explore seven incidents you should not overlook in the natural resources industry.
1. FALLS
Working at heights, with dangerous equipment in unpredictable weather conditions can be extremely hazardous. The main cause of death in mining operations is 'Fall off Roof/Sides/Highwall' and accounts for approximately 24% of all mining fatalities, according to a study completed by the New South Wales Department of Primary industries.
The Canadian Centre OF Occupational Health and Safety (CCOHS) reports that more than 42,000 workers are injured annually due to fall accidents annually.
Meanwhile in the United States, the Bureau of Labor Statistics reports 247,120 non-fatal cases involving falls, slips and trips in 2014 and nearly 800 fatalities in 2014, up from previous years.
2. ELECTRICAL
According to Electrical Safety Foundation International (ESFI), electrical-related incidents are the No. 1 cause of workplace fatalities in energy, part of the natural resources industry. A study published by the National Safety Council in the United States reports hundreds of workplace fatalities and thousands of injuries occur each year due to electrical hazards alone.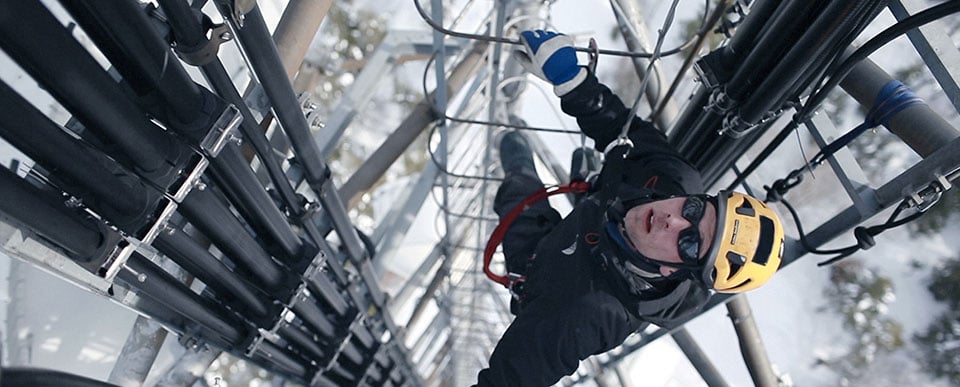 Multiple incidents also occur across water and natural gas sectors, often resulting with workers on disability. Sometimes, these incidents are fatal.
3. CAVE-INS & EXPLOSIONS
Trenching and excavation are two crucial parts of the mining process, with hazardous work environments, especially for lone workers.
The Centers for Disease Control and Prevention (CDC) reports that cave-ins can occur while trenching where workers can easily become caught-in or stuck in between materials.
The Mine Safety and Health Administration (MSHA) in the United States reported 27 worker fatalities in coal, metal and nonmetal mining for 2015. MHSA also reported 15 large-scale mining explosions between 1970-2010. These explosions took the lives of hundreds.
4. FALLING TREES
According to the ILO, the forestry sector employs 13.7 million workers globally. In forestry, falling trees can have deadly repercussions.
According to the ILO, "falling trees, even relatively small ones, as well as the loose branches that accompany them are extremely dangerous and can cause serious accidents."

And, in logging, the numbers are also alarming. The Centers for Disease Control and Prevention (CDC) indicates that in 2010, the logging industry accounted for 70 fatalities, a rate 21 times higher than the overall fatality rate in the United States in 2010.
5. LONG-HAUL TRANSPORTATION OF GOODS AND DRIVING
Regardless of where an employee is driving—whether it's on a long stretch of highway or between sites—drivers of all types of transportation can be challenged by heavy loads, inclement weather, other drivers and unpredictable members of the public.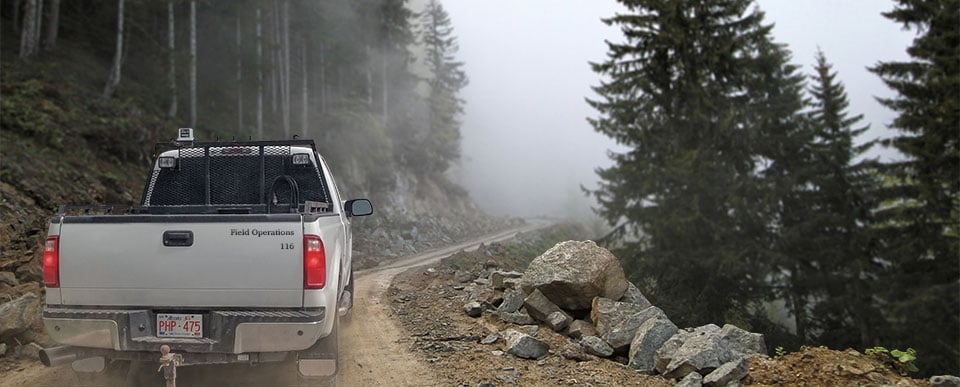 Long shifts and physically challenging duties—like heavy lifting and hazardous working environments—contribute to employee fatigue. The U.S. Department of Transportation reported fatalities rose to nearly 4,000 in 2013, including truckers, occupants in vehicles that collided with large transport trucks and pedestrians. More than 32,000 highway deaths for all types of vehicles were also reported the same year.
6. COLD STRESS
The natural resources sector requires many personnel to work outdoors. The U.S. Occupational Safety & Health Administration (OSHA) warns that prolonged exposure to freezing or cold temperatures may cause serious health problems like trench foot, frostbite and hypothermia. And in extreme cases, exposure can lead to death.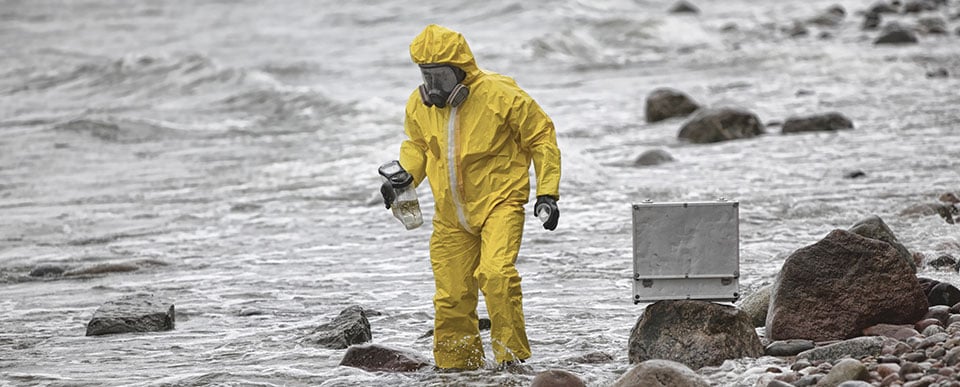 "Danger signs include uncontrolled shivering, slurred speech, clumsy movements, fatigue and confused behavior. If these signs are observed, call for emergency help."
And the Centers for Disease Control and Prevention (CDC) gives precautionary advice: "Workers who are exposed to extreme cold or work in cold environments may be at risk of cold stress."
7. HEAT STRESS
The CDC identifies that heat stress symptoms from exposure to extreme heat can result in occupational illnesses and injuries.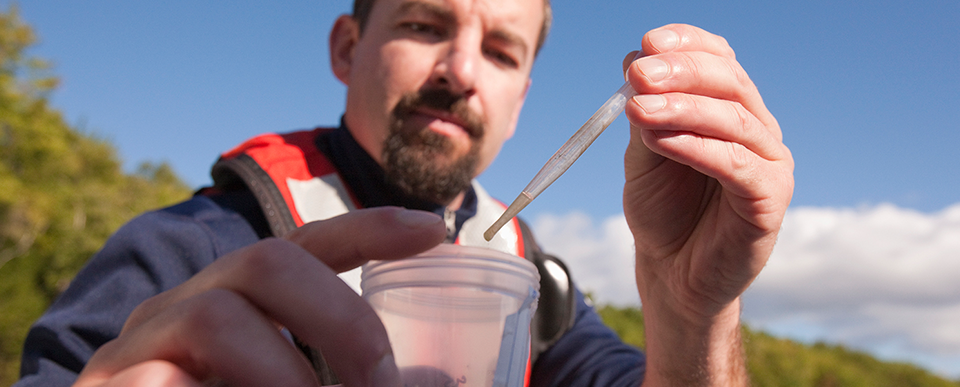 "Heat stress can result in heat stroke, heat exhaustion, heat cramps, or heat rashes. Heat can also increase the risk of injuries in workers as it may result in sweaty palms, fogged-up safety glasses, and dizziness. Burns may also occur as a result of accidental contact with hot surfaces or steam."
THE BOTTOM LINE
As an employer, it is your duty to ensure the right equipment is in place to protect your lone workers from hot and cold environments.
Do you have the right procedures in place to send an emergency response to your personnel when an incident occurs?
Find out now. Let's talk about how we can help elevate your current safety monitoring program, connect with us today.