Blackline Safety Launches G7 Wireless Gas Detectors Globally
Introduction to Canadian Safety
Last Wednesday marked the official launch of our new G7 device in Canada with an exciting launch party at the Saltlik Skylounge in Calgary. Over 100 industry professionals attended the event to network among their peers, learn about how G7 pushes beyond traditional gas detectors and see what our team had to say about this ground-breaking technology.
G7 is the world's first, fully-connected, work-anywhere safety device with expandable gas detection capability. Unlike traditional personal gas detectors, G7 continuously connects each employee on the job-site with live monitoring personnel. Should the unexpected occur including injuries, a man-down incident, health event or gas exposure, all alerts are communicated to a team who empowers a real-time emergency response.
Attendee reaction to the future of gas detection and the latest in employee monitoring was overwhelmingly positive. Safety leaders expressed enthusiasm for G7 and the innovations it brings to the table. No longer are employees, including lone workers, disconnected from the rest of the organization.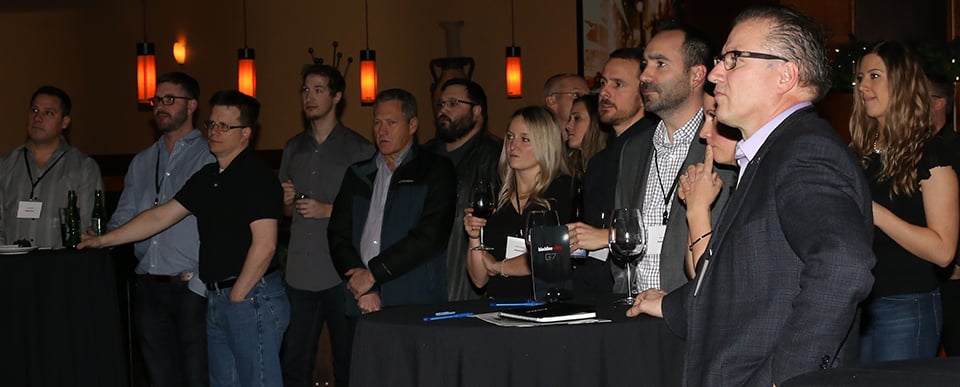 New G7 launch video
During our launch event, we presented our new G7 video that highlights the value delivered by this leading innovation. As we discussed in a previous blog article, this isn't the first time that our leadership and product development teams have revolutionized gas detection.
The United States meets G7 In Anaheim
Blackline Safety launched G7 gas detectors in the United States last month at the 2016 NSC Congress & Expo where attendees were able to see G7 for the first time, complete with demonstrations of the device at our booth. We showcased G7 alongside an extension of our 24/7 Safety Operations Center live monitoring. Take a look at our follow-up blog article about this inaugural launch of G7.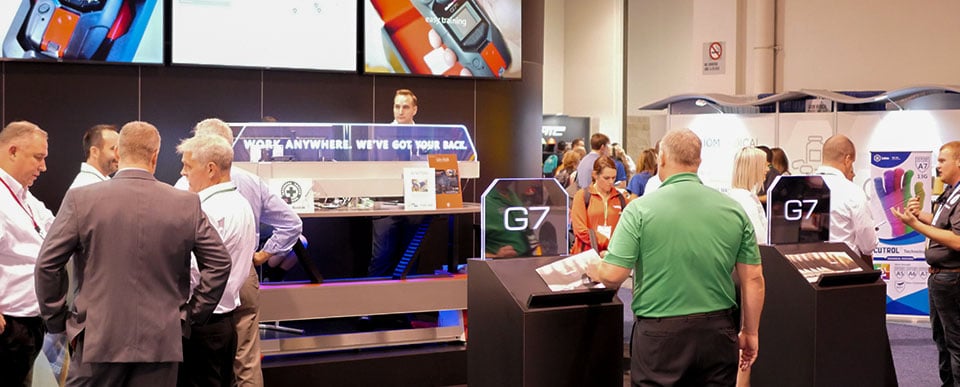 Europe & The United Kingdom See G7 For The First Time
Last week, our Blackline Safety Europe team, based in the UK just northeast of London, launched G7 in Europe at the international POLLUTEC 2016 show. In its 27th year, POLLUTEC showcases environmental equipment technologies and services. G7 was introduced to the United Kingdom marketplace at the biennial Water, Wastewater & Environmental Monitoring event.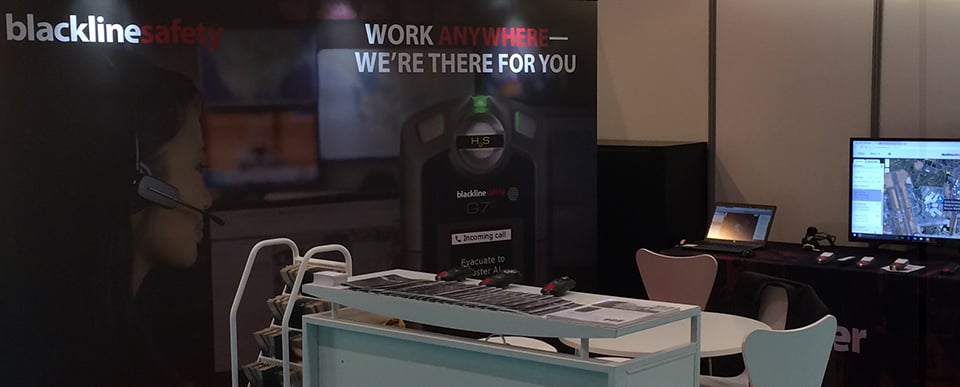 BLACKLINE SAFETY TAKES G7 TO THE MIDDLE EAST
Last month, with service in over 200 countries, Blackline Safety presented G7 to the Middle Eastern safety industry at the Abu Dhabi International Petroleum Exhibition & Conference (ADIPEC).
Want to learn more?
Reach out to us to learn about connecting your teams, achieving a real-time view of compliance and empowering your emergency response capability with G7. We have a lot to share.