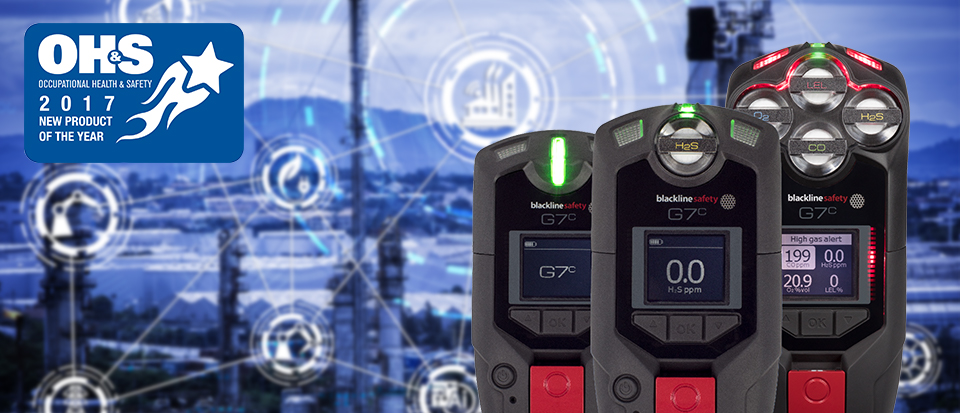 Blackline Safety's all-new G7c wireless gas detector and lone worker safety monitor has been named New Product of the Year by Occupational Health & Safety magazine, recognizing its achievements in outstanding innovation for workplace safety. G7c won the industrial Internet of Things (IoT) category, new for 2017.
What is the industrial Internet of Things?
The 'Internet of Things' is a recent term that has emerged to describe the increasing number of internet-connected devices that generate and share data. For industrial applications, the industrial Internet of Things promises a safer and more efficient work environment, driven by data sharing and real-time insights.
2017 is the break out year for industrial Internet of Things solutions in safety
G7c was able to edge out strong competition vying for this title, winning the New Product of the Year for this category. G7c sets the benchmark for what's possible in the safety world, blending together the best in gas detection with the capabilities of lone worker monitoring technology. Connecting workers with live monitoring personnel, G7c is the only product on the market that can deliver a turn-key safety monitoring solution that works right out of the box, to comprehensively keep workers safe.
Turning information into action — every second counts
G7c improves workplace safety by delivering real-time situational awareness, empowering teams with world-class emergency response management. It's a companion device that works with employees, continuously looking for threats and automatically calling for help, even if the worker can't. No matter if it's a health event, an injury or a gas leak, all data is communicated instantly with Blackline's cloud-hosted monitoring portal, Blackline Live. These crucial insights are leveraged by 24/7 live monitoring personnel, who monitor the safety status of every worker and direct responders to their exact location should they ever require help. The technology is all about keeping workers safe, around-the-clock.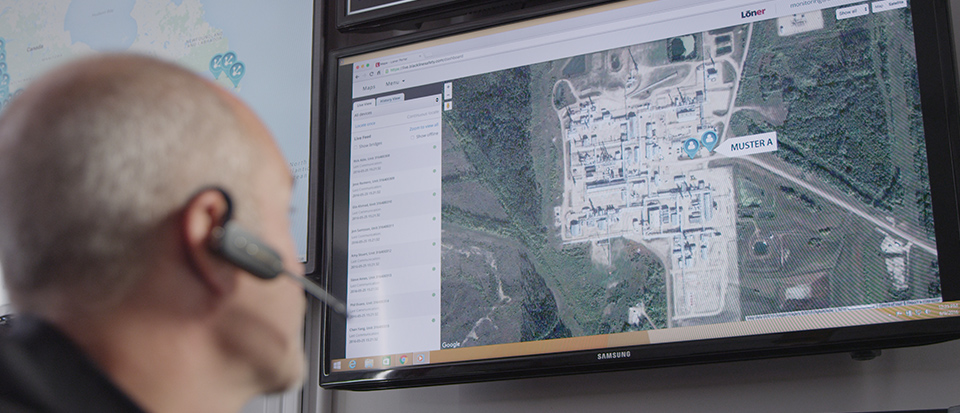 Continuous connectivity means monitoring personnel are notified of an alert and empowered with situational awareness the moment an incident occurs. From alert onset through to resolution, monitoring teams manage and monitor employee safety, sending and receiving data with G7c employee-worn devices to compile critical insights and ensure the fastest response possible.
Connected Safety is all about communication
To notify someone other than the user of a gas leak, it's not enough to simply add wireless communications to a gas detector. Connected safety is a comprehensive topic that is not simply solved by adding radios to equipment.
From the moment that a user turns their G7c unit on, the bright green SureSafe® on the top of their device confirms their monitoring status. It flashes as it connects to the Blackline Safety Network, and turns solid when their safety is being monitored — a crucial facet of G7c communications, as a worker should never have false confidence that their safety is being monitored in situations where monitoring is not available.
3G wireless delivers wide-area connectivity
When you hear the words Wi-Fi or Bluetooth, how do those make you feel? Have you lost several hours to configuring your home Wi-Fi router? Or have you experienced frustrations with pairing your smartphone to your vehicle or a headset? It's true that there are pros and cons to everything, however, the last two decades of investment into newer, faster and more widely-available cellular communications has certainly paid off. G7c leverages these highly-available networks to deliver wide-area communications that are not achievable with a Bluetooth or Wi-Fi based solutions.
When we say that G7 works right out of the box, we mean it — employees are monitored with a fully-configured monitoring system and a documented emergency response protocol the very second it connects to the Blackline Safety Network.
Automation is crucial
Connectivity, automation and efficiency go hand-in-hand — adopting a new technology to keep personnel connected and safe should not reduce corporate efficiency.

Automatic alerting
G7c automatically identifies situations where an employee needs help, plus it makes managing a safety program more efficient. From a safety feature perspective, G7c devices automatically detect falls, no-motion events and missed check-in requests. Workers can also call for help manually using the SOS latch, should help be needed. Environmental data collection is supported by an industrial two-way speakerphone, auto-connecting employees with live monitoring personnel during an incident, allowing them to gather additional insights of an incident as things progress.
Automatic configuration changes and firmware updates
Constant connectivity and communications mean G7c always performs as it is supposed to. G7c displays its current setup and configuration with users every time it starts up. Its functionality is completely customizable in Blackline Live, tailoring devices to any scenario or application — features and settings can be adjusted on the spot should work environment or operating standards change. Every related device in the field wirelessly reconfigures itself, automatically and in real-time. Firmware updates are also seamless and automatic, eliminating the need for manual device collection and management.
No more gas detection downtime
Gas detector downtime is not only caused by the need for sensor maintenance but also from having to adjust detection thresholds for a new or changed work environment. For example, what if your business changes the H2S high gas limit from 10 ppm to 5 ppm? Businesses with several devices in the field, let alone hundreds, quickly see servicing of equipment turn into a complicated logistics project.
Until now, keeping gas detection equipment up and working has been a challenge, and keeping it in compliance is a productivity nightmare.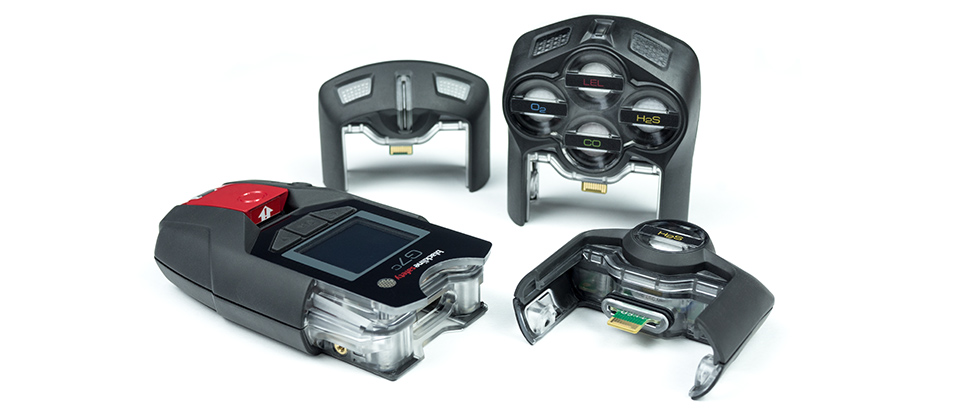 G7c fulfills the promise of the industrial Internet of Things, streamlining maintenance and compliance. Devices feature the industry's only plug-and-play cartridge system that enables businesses to configure every G7c for each of their work scenarios, with single-gas cartridges through to multi-gas cartridges. Each cartridge plugs into G7c and can be swapped in seconds. If a sensor fails in the field, teams are able to keep equipment uptime at 100%.
Compliance dashboard and usage reporting
G7c streamlines gas detection data collection and reporting with every event live-communicated to the Blackline Safety Network where they are stored and time stamped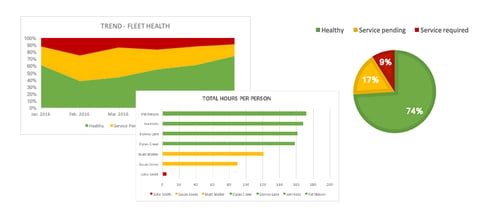 for reporting, including notes used to document alert emergency response management. All bump tests and gas calibrations are stored for reporting, provide a real-time view into gas detection compliance.
Blackline Live's dashboard delivers real-time snapshots of compliance status, empowering businesses to take action the moment a device goes out of compliance. Usage reports deliver insights into how devices are being used, allowing teams to identify which assets are being leveraged appropriately and which can be better utilized.
Defining the future of connected safety
This year's award for New Product of the Year, industrial Internet of Things is Blackline's fourth OH&S award, highlighting the ongoing commitment to innovation and superior employee safety monitoring. G7c addresses every facet of a safety program, with key functionalities made possible by wireless communications that binds together personnel throughout a business with a live monitoring team who can make a difference when things go wrong.
Let us know if you have any questions on how G7c may be able to complement your gas detection or lone worker monitoring programs.