Professional drivers are a unique class of lone workers. Although they may be alone in their vehicles, they share the road with plenty of other drivers — many of whom do not always consider the risks these lone workers face.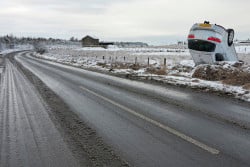 Operating large trucks and other heavy-duty vehicles for the transport of materials can be a dangerous job. To get the job done right, your lone-drivers work long hours — often in high-risk environments that require the utmost focus and attention to detail. When an incident occurs, how do they call for help? Who is in charge of sending help to them? Is roadside assistance enough or do you need something more?
Here we explore some of the most dangerous driving scenarios facing your employees and how you can ensure their safety, regardless of location.
DRiving Against the Clock — It's Difficult to Stay Alert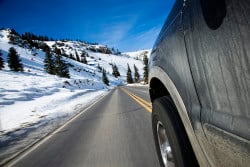 Lone-working drivers often travel for long periods of time on unpredictable terrain, risking fatigue or potentially even falling asleep behind the wheel. From crude oil haulers to warehouse personnel, you're responsible for the safety and well-being of all of your employees who may be susceptible to accidents, unique health events and unpredictable interactions with the public.
Hazards Drivers Face on the Road
Regardless of where an employee is driving — whether it's on a long stretch of highway, up a mountain or between work sites — drivers of all types of transportation and transit vehicles can be challenged by heavy loads, inclement weather, other drivers and unpredictable members of the public.
Let's take a deeper dive into the risks each of these drivers can face:
Transportation: Employees in this sector are often responsible for delivering necessary goods and services to the public. Long shifts and physically challenging conditions — like heavy lifting and unpredictable weather — contribute to employee fatigue. The

Federal Motor Carrier Safety Administration

(FMCSA) reports more than 161,000 crashes involving large trucks in 2019, with 4,689 fatalities. In just the first two months of 2020, there were more than 24,000 crashes with another 633 fatalities. Injuries reported in 2019 from large truck crashes were more than 78,500, with nearly 11,000 injuries reported in the first two months of 2020. In

Great Britain

in 2017, there were 5,136 accidents involving heavy goods vehicles, with more than 1,200 of them having serious or fatal results. Although the numbers are smaller than in the United States, the US population is nearly six times as great.
Government: Government drivers, such as those in public transit, often work in public-facing environments. According to a report from the

U.S. Bureau of Labor Statistics

(BLS) in December 2019, "Transit and intercity bus drivers have one of the highest rates of injuries and illnesses of all occupations. Most injuries to bus drivers are due to vehicle accidents."

Injuries include

those occurring while driving, along with falls, trips and slips, coming in contact with equipment and other objects, exposure to harmful environments and violent acts by other people or by animals.
Natural Resources:

Long-haul logging professionals are not only responsible for transporting massive loads, but they are often required to drive on remote dirt roads that aren't easily accessible. Maneuvering these remote roads can decrease the ability to maintain control of the vehicle, especially in adverse weather conditions.
Lone Workers and Driving Strategies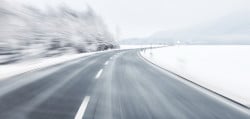 Although, when an accident occurs, it's often outside of your company's and driver's control, there are policies you can implement to proactively protect your team as much as possible. These include:
Keep the vehicles and equipment well maintained: Your company can create a vehicle inspection checklist that your drivers can use before heading out on the road; this would include but isn't limited to ensuring that tires are in good condition.
Mandate appropriate breaks: The FMCSA quotes the

Large Truck Crash Causation Study

(LTCCS) that shows how fatigue was a factor in 13% of crashes involving commercial motor vehicles. With some jobs, breaks are explicitly laid out.

The

FMCSA

permits a driver to be on the road for 11 hours out of a 14-hour period, with other specifics mandated.

European Union

rules typically mandate that drivers be limited to nine-hour days or a weekly maximum of 56 hours. After 4.5 hours of driving, drivers need to take a break of at least 45 minutes.

Encourage drivers to avoid stopping in remote locations or on the sides of roads where they are more vulnerable.
Drivers can't, of course, prevent breakdowns in remote areas, and this is just one circumstance in which lone worker protection can be significantly enhanced through the use of connected technology. Through this technology, lone workers can receive the help they need, regardless of location.
Blackline Safety Can Help With Driver Protection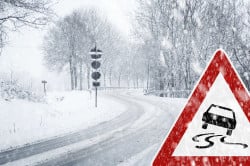 With the unique challenges and risks faced by transit and transportation drivers, it is imperative you get up-to-date on workplace safety legislation, technology and best practices. We've made it easy in our latest eBook, "The Modern Safety Director's Guide to Employee Safety Monitoring."
Stay tuned as we explore Lone Workers in Remote Locations, the fifth post of six in this series, coming soon. Subscribe using the form on the right so you never miss a post!