Employees working alone face many risks on the job—from accidents and injuries to health incidents and physical assaults. Some lone workers never know what the day or night will bring during their shift. Blackline's new Loner® M6 Series continuously monitors the safety of lone workers, alerts monitoring personnel in real-time if the unexpected occurs.
Whether your employees work alone in Engineering & Construction, Healthcare, Manufacturing, Transportation & Logistics or Government sectors, our new safety-rich features help your lone workers when they need an emergency response, regardless of the industry.
Who will send help to your lone workers when they are unable to call for help?
NEW TECHNOLOGY FOR THE MODERN WORKPLACE
Blackline recently announced a new generation of work-alone devices that empower the fastest possible emergency response to an employee working alone who needs help—the Loner M6 Series.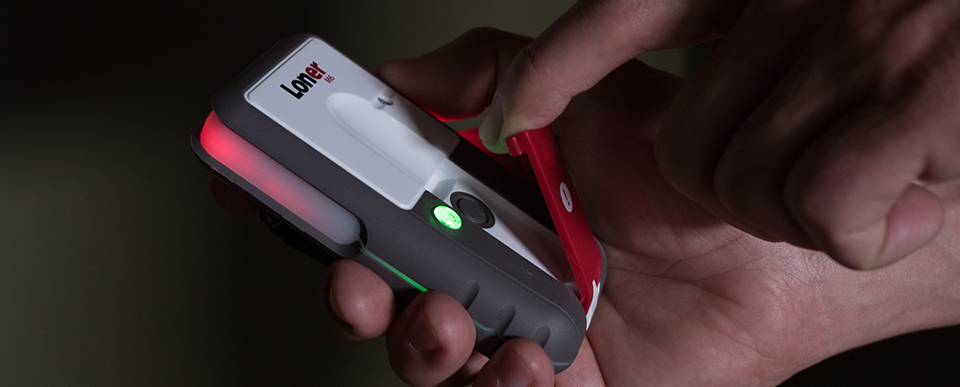 "A workplace safety incident is a stressful time for any employee. Our new Loner M6 work-alone devices make it easier—bringing comfort and confidence to the worker while the monitoring team manages a live emergency response," said Sean Stinson, VP Sales & Product Management at Blackline Safety.
"Loner M6 delivers valuable new features, including LiveResponse—a blue light that tells the employee 'help is on the way' and a new two-way speakerphone that allows the lone worker to speak hands-free with the monitoring team. Loner M6 does more than any product before to reduce the stress of the situation and get the right help to the right location as fast as possible."
LIVE-RESPONSE DELIVERS CONFIDENCE TO A LONE WORKER IN DISTRESS
A core feature of Blackline's Loner devices is the green SureSafe™ monitoring light—when it's on continuously, the lone worker confidently knows that his or her safety is being monitored. Blackline's new LiveResponse™ feature expands on the awareness delivered to employees by SureSafe.
When a safety alert is triggered through automatic detection or by calling for help manually by releasing the emergency latch, a safety alert is communicated to monitoring personnel in real-time.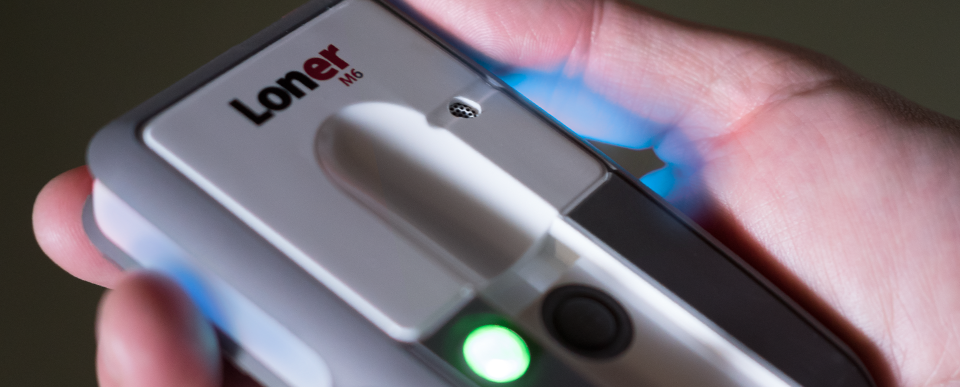 The monitoring team receives the alert within our Loner Portal safety monitoring application, and acknowledges the alert. The Blackline Safety Network communicates the monitoring team's ownership of the safety back to the lone worker's Loner M6, turning its blue LiveResponse on automatically.
LiveResponse confirms to the employee that the alert is being managed and help is on the way.
SPEAKERPHONE WITH 2-WAY VOICE CALLING
Loner M6 now features a built-in, industrial grade speakerphone that enhances an organization's overall emergency response capability. It provides the vital voice communication required to ensure the right type of help is delivered to the lone worker in the shortest period of time.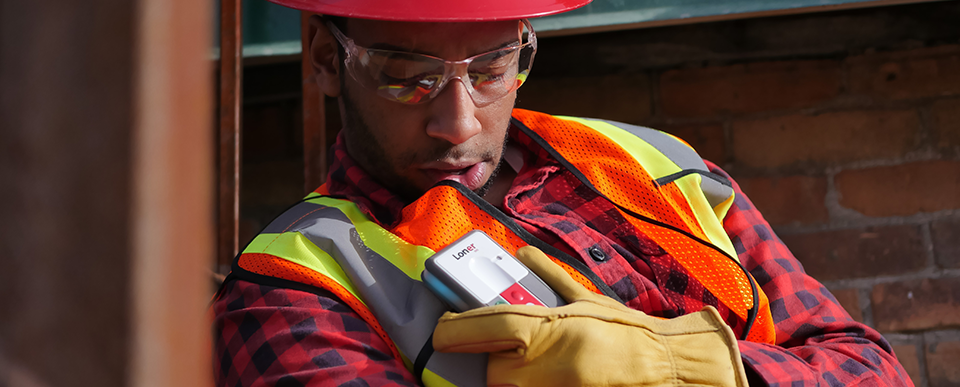 When a safety alert has been received by monitoring personnel and is being managed (the blue LiveResponse light has turned on), the monitoring team can call the lone-worker device user on his or her Loner M6 device (requires a Voice service plan).
If a silent emergency alert has been triggered manually by the user, the incoming call will be automatically answered without being announced, allowing monitoring personnel to listen to an event the employee is facing in order to assess management of the situation. At any point, the monitoring team may unmute the call in order to communicate with the employee directly.
LIVE LONE WORKER MONITORING OPTIONS
One or more Alert Profiles within a Loner Portal account specify which employees are to be notified and which employees manage safety alerts. The specified monitoring team members receive text and email alerts as well as audible alerts within our Loner Portal cloud-hosted web application.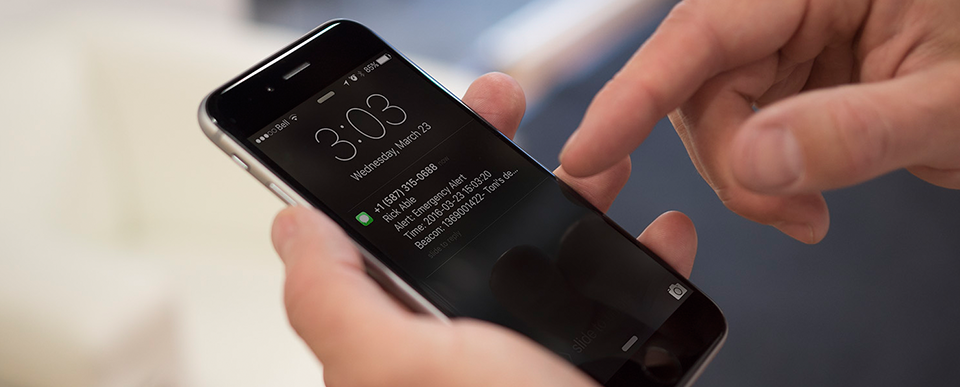 Loner Portal provides monitoring personnel with all the tools needed to manage alerts efficiently through to resolution. A Google™ map displays the location of any nearby co-workers who can be first to the scene. For indoor locations, Blackline's proprietary indoor location technology and custom floor plans pin-point employee locations.
Monitoring team activities are documented with status updates that are time and date-stamped for future reporting. The company's custom emergency response protocol is displayed to ensure that all alerts are managed appropriately.
YOUR WHOLE LONE WORKER PROGRAM—MANAGED UNDER ONE ROOF
Blackline develops, manufactures and provides monitoring services for leading lone-worker safety monitoring solutions. Our in-house product development team is continuously improving the capabilities of our work-alone devices, smartphone safety app and monitoring web application.
Many organizations employ personnel who work alone indoors, outdoors, while driving, within hazardous sites and in remote locations. We provide a broad safety monitoring portfolio that meets the needs of every industry, location, role and scenario. Our technology includes 3G and satellite communications, GPS and proprietary indoor location beacons, and critical automatic incident detection and manually triggered alerting.
CONTACT US
Can your organization respond in real-time with a location-based emergency response when your lone workers need help most?
Let's talk about how we can help elevate your current safety monitoring program. Connect with us today to book your free demonstration.
Stay tuned as we delve into other automatic technology featured in our safety monitoring devices.