Global focus on connected safety
From the US, Canada and Europe to Kazakhstan, China and beyond, leading businesses around the world are adopting wireless gas detection and lone working solutions from Blackline Safety. We deliver 3G/2G wireless connectivity in over 100 countries, with broad coverage that often leverages multiple wireless networks in the country of operation. To better support our customers, Blackline Safety has released an update to Blackline Live that adds multiple language support.

Download our product update one-sheet PDF
Wireless gas detection and lone worker software
Blackline Live is our web-based safety monitoring software that helps businesses monitor the safety of their lone workers and respond in real-time to gas leaks, health events or safety incidents. Our award-winning G7c wireless gas detector and lone worker monitor works together with Blackline Live to deliver the industry's most comprehensive safety monitoring solution. Since Blackline Live is accessed from a web browser, no software needs to be installed and it never needs to be updated — we take care of that for you.
Our in-house product development and software teams work every day to bring new capabilities and improvements to our products and safety monitoring software. No matter if our clients require real-time wireless gas detection features or tools to support the monitoring of their workers, Blackline Live delivers industry-leading emergency response management, system configuration, and wireless gas detection compliance and reporting.
Multiple language support — 32 languages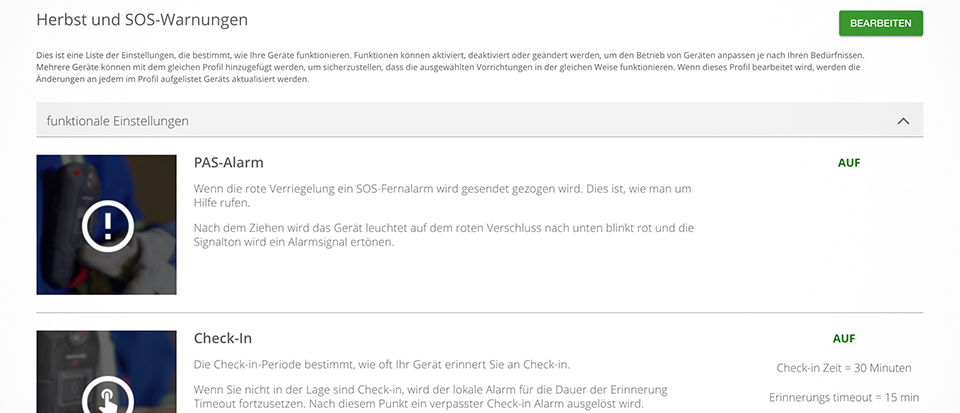 Blackline Live now supports automatic translation into 32 different languages including the following:
Bulgarian, Catalan, Croatian, Czech, Danish, Dutch, English, Estonian, Finnish, French, German, Greek, Hungarian, Icelandic, Italian, Kazakh, Latvian, Lithuanian, Luxembourgish, Macedonian, Maltese, Norwegian, Polish, Portuguese, Romanian, Russian, Serbian, Slovak, Slovenian, Spanish, Swedish and Ukrainian
How it works
Blackline Safety has partnered with Google to dynamically translate all Blackline Live website content in real-time into your preferred language.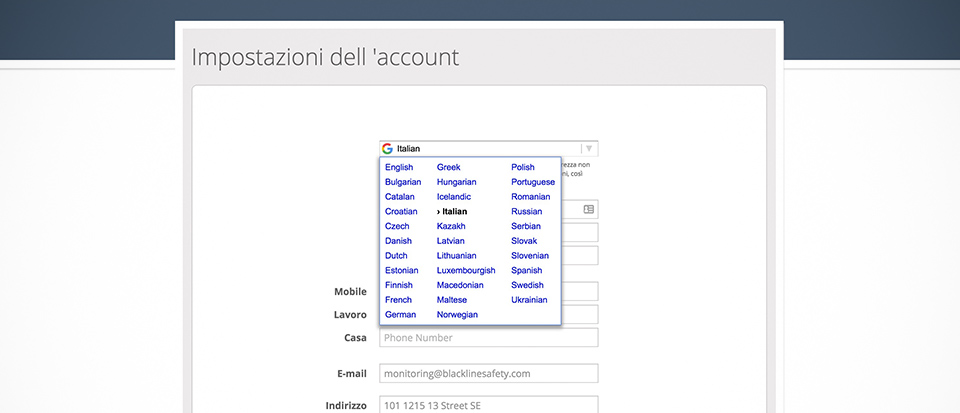 Log into your Blackline Live account and select a language from the Account Settings page. Instantly, Blackline Live pages will be translated into your chosen language. This approach allows us to maintain an accurately-translated website as we continue to develop and release new functionality. Since the translation occurs in real-time, as Google Translate continues to improve, users will always have the best-available translations at their fingertips. Supporting additional languages also becomes an easier process and let us know if there's a language that you require.
Contact Us
We continuously improve our wireless gas detection and work alone monitoring solutions — let us know what you think of our new multi-language support.