We've recently launched our online quiz "Safety Compliance: Can You Guarantee Yours?" for you to determine the effectiveness of your organization's compliance with safety legislation.
While we are asking you to complete this quiz, we thought it would only be fair to complete this exercise, too! We sat down with Kevin Meyers, Blackline Safety's Chief Operations Officer, to see how Blackline Safety measures up.
HOW OFTEN DO YOU REVIEW COMPLIANCE UPDATES FOR YOUR COUNTRY/REGION?
Our safety committee meets to review previous action items and existing policies and procedures, look for opportunities to make improvements and to communicate about health and safety matters to our personnel.
This process reviews compliance topics to ensure that we not only comply with the intentions of legislation but that we create and manage programs in the best interest of our employees.
DO YOUR HEALTH AND SAFETY COMPLIANCE PROCESSES INCLUDE A SAFETY MONITORING PROGRAM FOR YOUR EMPLOYEES?
We monitor our own employees with help from our own technology we manufacture to monitor the safety of others. We launched our Safety Operations Center (SOC) service earlier this year that operates in-house 24/7/365.
As with all organizations, there are many times where our team puts in extra effort to get the job done, working after hours. We have our own work-alone policy where our staff are with our Loner SMD employee-worn device and our indoor location technology. This ensures that should the unexpected happen, we're able to respond in real-time—to the area they are working within—so we can make a difference.
WHEN WAS YOUR EMPLOYEE SAFETY MONITORING PROGRAM LAST UPDATED?
Our safety committee meets regularly and reviews all safety procedures and policies, including our work-alone safety monitoring program.
This ensures that we're reviewing all potential exposures and have the right programs in place. Such a program is critical for all organizations, big and small.
TO WHAT EXTENT IS TECHNOLOGY INVOLVED WITH YOUR EMPLOYEE SAFETY MONITORING PROGRAM?
At Blackline, we design and manufacture employee safety monitoring technology for employers across all industries.
We leverage the latest technology we've developed, including indoor location technology that we've developed for all facility types—including hazardous locations.
ARE SOME OF YOUR EMPLOYEES LONE WORKERS?
Beyond our multiple personnel who work within our Safety Operations Center, each of our employees has the potential to be working alone at some point during his or her workday.
There are occasions where our teammates put in additional hours outside our normal work hours—it's these situations where our personnel make use of our safety monitoring technology.
DOES YOUR HEALTH AND SAFETY POLICY ACCOUNT FOR YOUR LONE WORKERS?
Each of our employees who work alone are covered by our work-alone policy. All of our employees are trained on:
Our work-alone policy

When to make use of our equipment

How safety monitoring equipment functions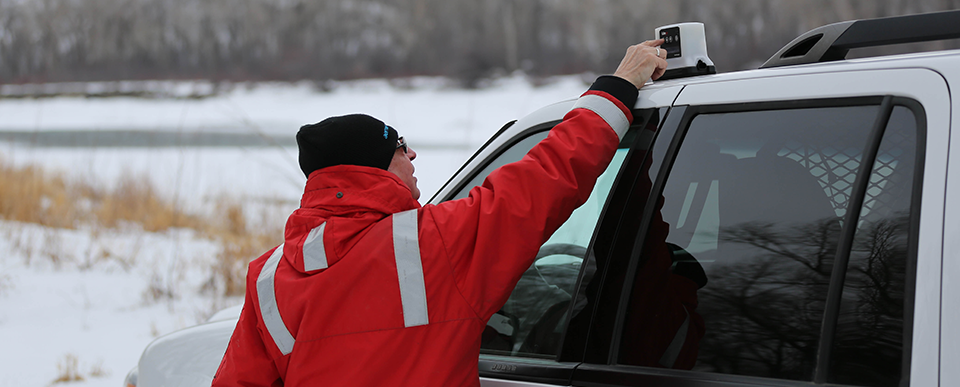 DOES YOUR SAFETY POLICY ACCOUNT FOR WORK ALONE EMPLOYEES INDOORS, OUTDOORS, IN REMOTE LOCATIONS AND THOSE WHO DRIVE ON THE JOB?
Our work-alone safety policy accounts for our employees who work within our facility, indoors. Blackline does not currently have employees working in outdoor, remote locations, or drivers.
HOW DOES YOUR ORGANIZATION RECEIVE UPDATES ABOUT HEALTH AND SAFETY COMPLIANCE CHANGES IN YOUR COUNTRY/REGION?
Blackline works hard to ensure a safe work environment for its employees. We periodically research changes to safety regulations that impact how we operate as an employer. However, we embrace continuous change and a dialog with our team on how to best ensure we keep Blackline a positive and safe center for employment.
We are currently reviewing our process regarding research of requirements and are looking into a source of proactive notifications regarding changes and best practices.
IS PPE ENOUGH TO PROTECT YOUR EMPLOYEES?
We believe that PPE, safe work practices, hazard reduction and proper training are critical for employees to perform their duties confidently, efficiently and safety.
At Blackline, we walk our talk and ensure that safety monitoring technology is put to use by employees working alone. Such monitoring capability is in place to promptly detect a situation where help is required. Without such a program, an employee working after hours may not be discovered quickly in order to make a difference.
IS YOUR HEALTH AND SAFETY POLICY READILY AVAILABLE FOR YOUR EMPLOYEES TO REFERENCE?
Blackline maintains all policies and procedures in a common location in our office network that is easily accessible to our personnel. New employees are trained on our policies and procedures, including safety and use of safety monitoring technology when working alone.
DO ALL OF YOUR EMPLOYEES KNOW THE PROCEDURE FOR WHAT TO DO IN CASE OF AN EMERGENCY?
We are fortunate to have our in-house Safety Operations Center that is staffed 24/7/365 and able to respond to emergencies around the clock—not only for the customers' employees that we monitor but also for our employees and facility.
DOES YOUR HEALTH AND SAFETY COMMITTEE CREATE AWARENESS FOR YOUR EMPLOYEES?
Our safety committee provides feedback to all employees regarding action items from our regular meetings and initiates programs to improve health and safety in the workplace.
Ensuring there is a bidirectional relationship between the safety committee and our employees is important to ensure that previous tasks are addressed, key learnings are implemented and feedback from personnel is actioned.
THANK YOU KEVIN, DO YOU HAVE ANYTHING ELSE TO ADD?
I would strongly encourage our readers to take our "Safety Compliance: Can You Guarantee Yours?" quiz to see how your organization measures up. Take the quiz now.