5 REASONS NOT TO UNDERVALUE SAFETY IN ENGINEERING & CONSTRUCTION
One of the world's most dangerous industries, Engineering and Construction, accounts for numerous workplace injuries and fatalities each year. In 2013, the Occupational Safety and Health Administration (OSHA) in the United States reported 20% of occupational fatalities were in construction. That brings the total number of fatalities to more than 800 in just one year. Similarly, the Health and Safety Executive (HSE) in the U.K. reported 31% of workplace fatalities were construction-related that same year.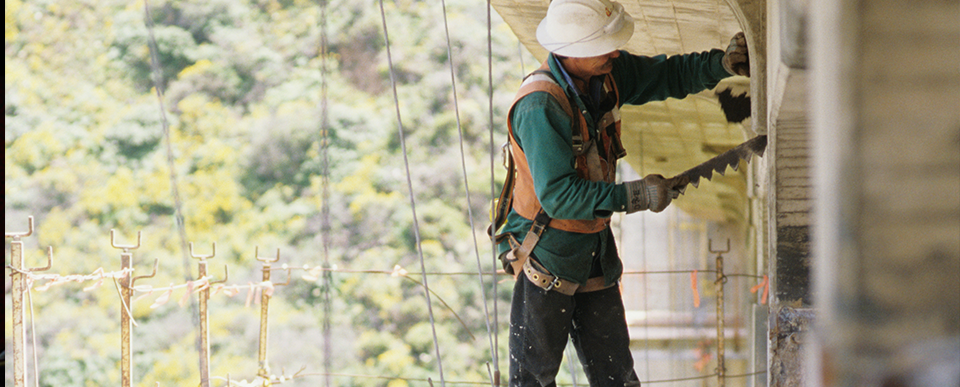 From site supervisors and foremen to operators and architects, you are responsible for the safety and well-being of all of your employees. This isn't always easy, since they often work in environments with many moving parts and heavy-duty equipment. In fact, thousands of incidents occur annually that put engineering and construction workers on short- and long-term disability—many of whom can never work again due to their injuries.
Here we countdown five reasons your organization should not undervalue safety in this high-risk industry so you can ensure the ongoing safety of your most valuable asset—your employees.
5. HIGH-RISK SITUATIONS FOR THE "FATAL FOUR"
Falls, struck by objects, electrocution and caught-in/between are the leading causes of worker deaths on construction sites. The fatal four were responsible for more than half (57.7%) of construction worker deaths in the United States in 2013, according to the U.S. Bureau of Labor Statistics.
Your safety policies and safe work procedures should account for the "Fatal Four" but do you have a work-alone policy that's up to date? The Fatal Four present the highest risk to your personnel—including those who work alone. A work-alone policy provides the groundwork that helps your organization ensure that your employees receive assistance when they may not be in a position to call for help. Updating your safety policies, procedures and addressing your work-alone safety monitoring program can mitigate the risks of these "Fatal Four."
FALLS
EHS Today reports that falls had the highest fatality rate in the construction industry, accounting for 37% of the 57.7% of fatal four deaths. The report also indicates that the highest number of fatalities by construction type shows that 48% of the construction fatalities were to Specialty Trade Constructors, those who work in foundations, structures and concrete. Heavy and Civil Engineering (utilities, sewer, oil, roads and bridges) accounted for 17% of worker deaths.
STRUCK BY OBJECTS
OSHA shares an example where an employee was struck by a nail from a nail gun fired by another employee through a wall made of wallboard." These preventable fatalities are increasing and in 2010, 402 occupational fatalities were caused by struck-by hazards in the United States.
ELECTROCUTION
Regarding electrocution and a lockout/tagout policy, OSHA advises that a fallout/tagout standard gives each employer the flexibility to develop an energy control program suited to the needs of the particular workplace and the types of machines and equipment being maintained or serviced.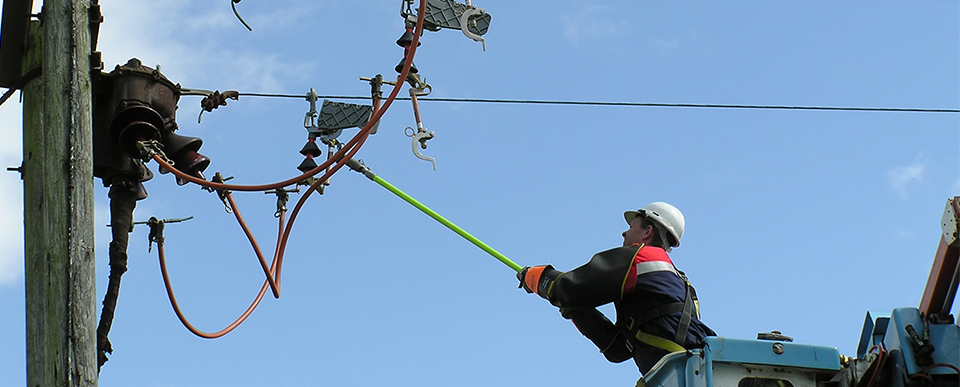 Contact of the employee with exposed, energized power lines when servicing equipment isn't the only hazard. Arc flash can occur if a wire, tool or other materials short terminals together. According to Occupational Health & Safety magazine, a tool can explode into a molten gas cloud instantly with up to 19,000 degrees Celsius temperatures, causing burns and erupting non fire-resistant clothing into flames. With 5 to 10 arc flash incidents occurring per day in the United States, the shockwave alone can damage internal organs and spray shrapnel throughout the work area.
CAUGHT-IN/BETWEEN
Trenching and excavation are two crucial parts of the construction process, with very hazardous work environments, especially for lone workers. The Centers for Disease Control and Prevention (CDC) reports that cave-ins can occur while trenching where workers can easily become caught-in or stuck in between materials.
"Preventing Worker Death from Trench Cave-ins" reminds construction workers that there is no reliable warning when a cave-in may occur. This story of a construction laborer who died when trench walls collapsed is a sobering example of the risks your employees face every day.
4. WHEN LONE WORKERS ARE NOT NECESSARILY ALONE
More people work alone than you think. Berg Insight reports there are a whopping 53 million lone workers in Canada, the United States and Europe combined. That's about 15 percent of the overall workforce. Regarding global numbers, International Data Corporation (IDC) estimates that approximately 1.3 billion people are mobile workers, many of whom work alone continuously or at various times throughout their workday.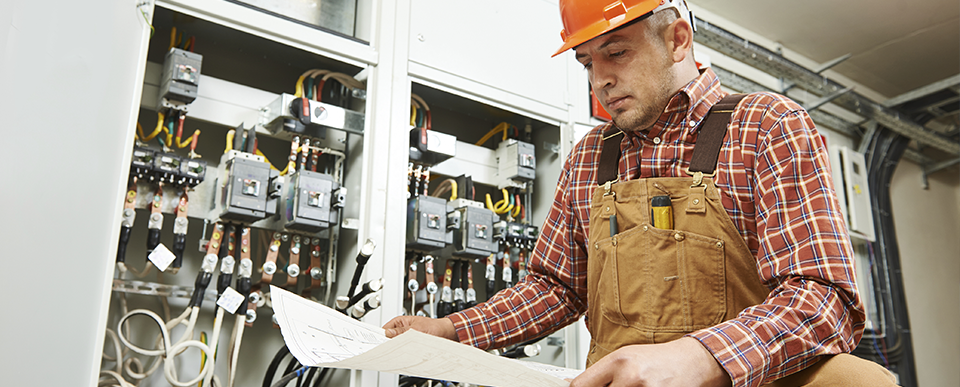 Some of your team members may work within large, complex indoor and outdoor construction sites where their daily tasks take them out of earshot and sight from others. These working scenarios can be dangerous. And, without the proper safety measures in place, can be fatal to your employees.
Some companies are paying the ultimate price for failing to provide safe working procedures for their lone workers. This month, The Wall Street Journal reported a "Manhattan grand jury indicted two construction companies and two of their employees on charges of recklessly causing the death of a worker buried beneath debris in a construction site earlier this year."
The worker was killed at the construction site for a popular home furnishings store. The 22-year-old man was digging in a 13-foot construction trench that collapsed. Prosecutors conveyed "on-site supervisors ignored safety warnings, including a frantic effort by an inspector to stop the work on the site on the morning of the accident."
The news article also reports that in 2014, 231 construction accidents were recorded and in the first quarter of 2015, 72 accidents have been recorded in New York City alone.
Are your construction sites safe for your employees?
3. WHEN PPE ISN'T ENOUGH
There is tremendous value in purchasing Personal Protective Equipment (PPE) for your employees, but is a hard hat or safety goggles enough? Not only that, are you sure your team is using their PPE?
Start by taking a look at the OSHA Pocket Guide for comprehensive PPE tips.
But realize many organizations rely on PPE to prevent injuries and do not consider the possibility that injuries still can and will occur. This oversight can be fatal.
When a lone worker suffers one of the fatal four, PPE alone may not be a solution that ensures your crew members get home safely at the end of the day. If an employee is struck by an object, caught in between heavy-duty equipment or materials, or even knocked unconscious from a slip, trip or fall — how will you know? The worker may be alone, out of sight and sound from others and unable to call for help.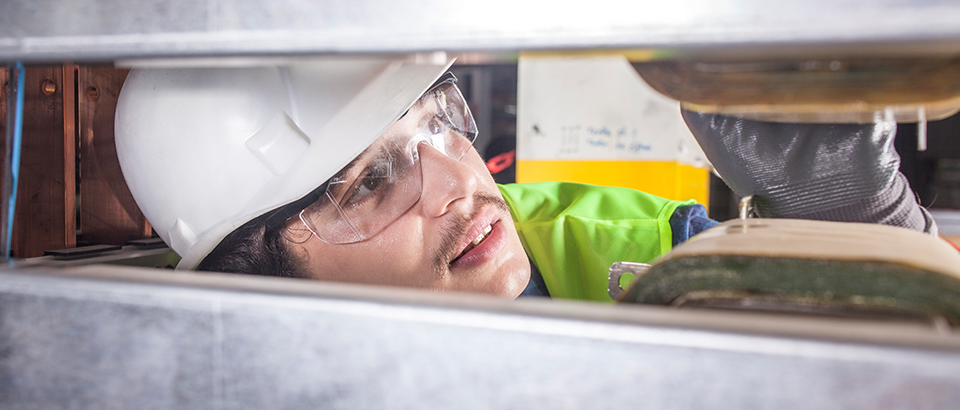 PPE isn't the end of the story either—employees may be geared up correctly but didn't follow the procedure or may be exposed to a hazardous environment due to someone else's oversight, without knowing the risk.
2. WHEN CORNERS ARE CUT OR TRAINING IS NOT ROBUST ENOUGH
Many organizations believe they have the appropriate training in place for their employees. Ask yourself: Is our training following best practices? Does it truly cover the ins and outs of engineering and construction work, including scaffolding, machinery, handling materials, electrical, cranes and even trenching? What about the potential for health incidents?
Working with dangerous equipment and many moving objects can be challenging. And, while many of your operators know how to use their equipment, can you ensure their colleagues know what to watch out for when working around the equipment?
Contractors are often on-site, too. You must ensure their training is conducted at orientation, before they even step foot on-site. With inadequate training, they are not only putting their lives on the line, but they are also risking the lives of your employees.
For more information about construction site training, visit the International Labor Organization (ILO) access up-to-date training recommendations.
1. WHEN YOU CAN'T GET THERE IN TIME
Does your business have an emergency response protocol? Has it been updated lately and how is it triggered? Are you still using a check-in process and not made the jump to safety monitoring technology? Do you have a work alone policy?
It is crucial to understand that the unexpected can occur, and should it become a reality that your team faces, have comfort that you've implemented the policies and processes required to keep your team safe. The bottom line is that you must be prepared—at all times—to manage the most rapid emergency response possible.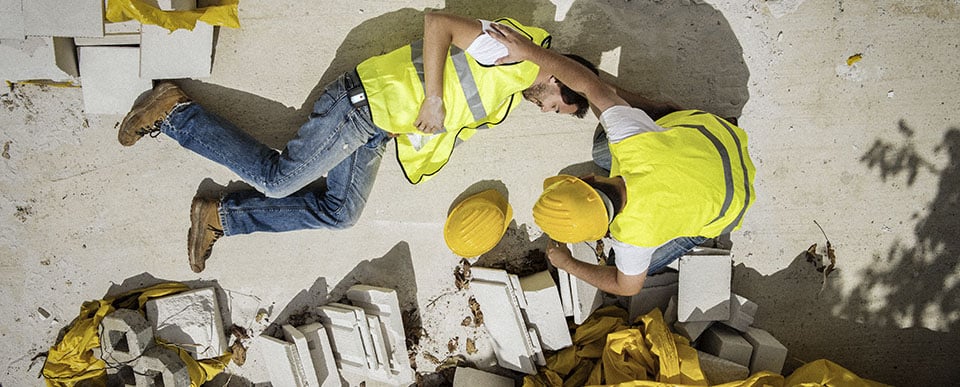 Your program must be seamless, clear, concise, communicated, and measured. It must ensure that if an injury, health incident or assault occurs, your monitoring program efficiently pinpoints your crew members' precise location—indoors and outdoors— direct a prompt emergency response.
Do you have the right procedures in place to send an emergency response to your team when an incident occurs? Will they get there in time?
CONSIDER YOUR OPTIONS—IMPLEMENT THE BEST SAFETY MONITORING SOLUTION
You should consider the lone worker safety monitoring options available. These solutions range from manual check-in processes and supervisory spot checks to the use of modern safety monitoring technology, such as offered by our Loner® solutions. Our new Safety Monitoring Solutions Comparison Guide provides an objective view of each approach.
For more information about safety monitoring solutions suitable for this industry, check out the Engineering & Construction section on our website.