When Empire Southwest CEO Jeff Whiteman was just a kid, his grandfather, head of Empire at the time, told him that the secret to success was to "take care of the farm and the farm will take care of you."
Over time, Jeff learned those words meant that if you take care of your people, they will take care of you. That advice is the cornerstone of Empire's safety program today.
As a three-generation family-owned business founded over 70 years ago, Empire's safety journey has been a long one. Naturally, receiving company-wide support on safety initiatives can be challenging, especially when others may believe slowing down for safety cuts into production.
While the company has always considered safety a priority, leaders knew that embedding a true safety, zero-incident culture required creating and embodying that culture at the very top of the organization, every day.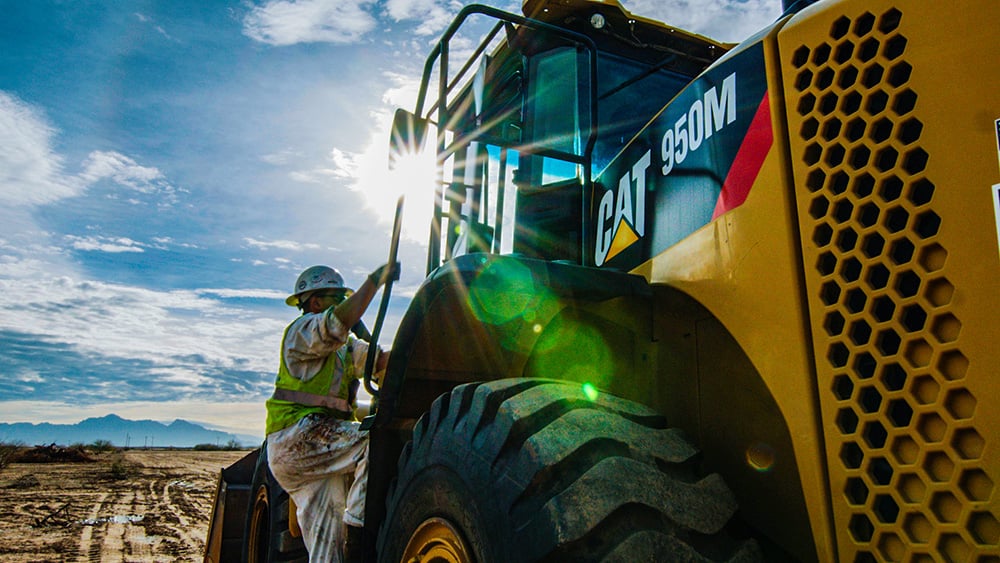 "Any safety program, it really has to start at the top, or else it isn't going anywhere. I tell people every day, listen, safety is more important than profit. There's nothing we do here that's worth getting hurt over. Nothing."
—Jeff Whiteman, CEO, Empire Southwest
Safety Home. Every Day.
In recent years, this leadership-driven approach led to implementing initiatives such as internal safety teams, new policies and safety town halls where leadership and employees regularly collaborate on how they are keeping people safe. It also was the reason Empire's tagline "Safely Home. Every Day." was created, which is more than just a slogan – it reinforces leadership's personal commitment to ensuring safety everywhere and in any conditions.

Over the years, this enhanced commitment and investment in safety has resulted in higher adoption from the entire organization when new safety practices are introduced. It also helped Empire see a 94% reduction in its Recordable Injury Frequency (RIF) score over the last three years.
While this is tremendous, meaningful progress, Empire's renewed focus on safety has created a culture where all members of the organization are not satisfied until they reach zero recordable injuries and stay there.
Motivated by his grandfather's wisdom, Jeff, along with his leadership and rest of the organization, continually remind themselves of Empire's family roots, understanding that no matter how productive or profitable you are, nothing matters if your people aren't safe.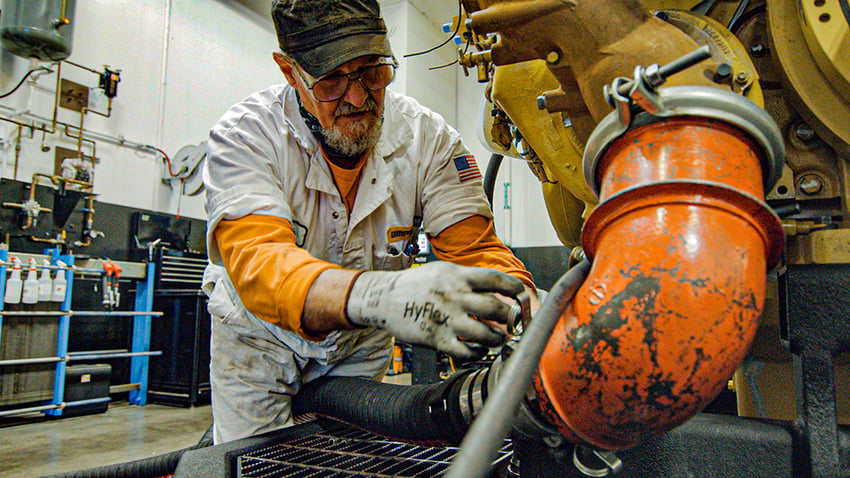 "Before we start or stop a job, we always make sure that we are going to do it safely. I'm just as concerned about my co-workers getting home to see their wife and kids as I am to get home to see my family."
—Mark Miller, Senior Dyno Tech, Empire Southwest
The Blackline Safety Solution: Empire Southwest incorporated Blackline Safety's G7x safety wearables into its operation.