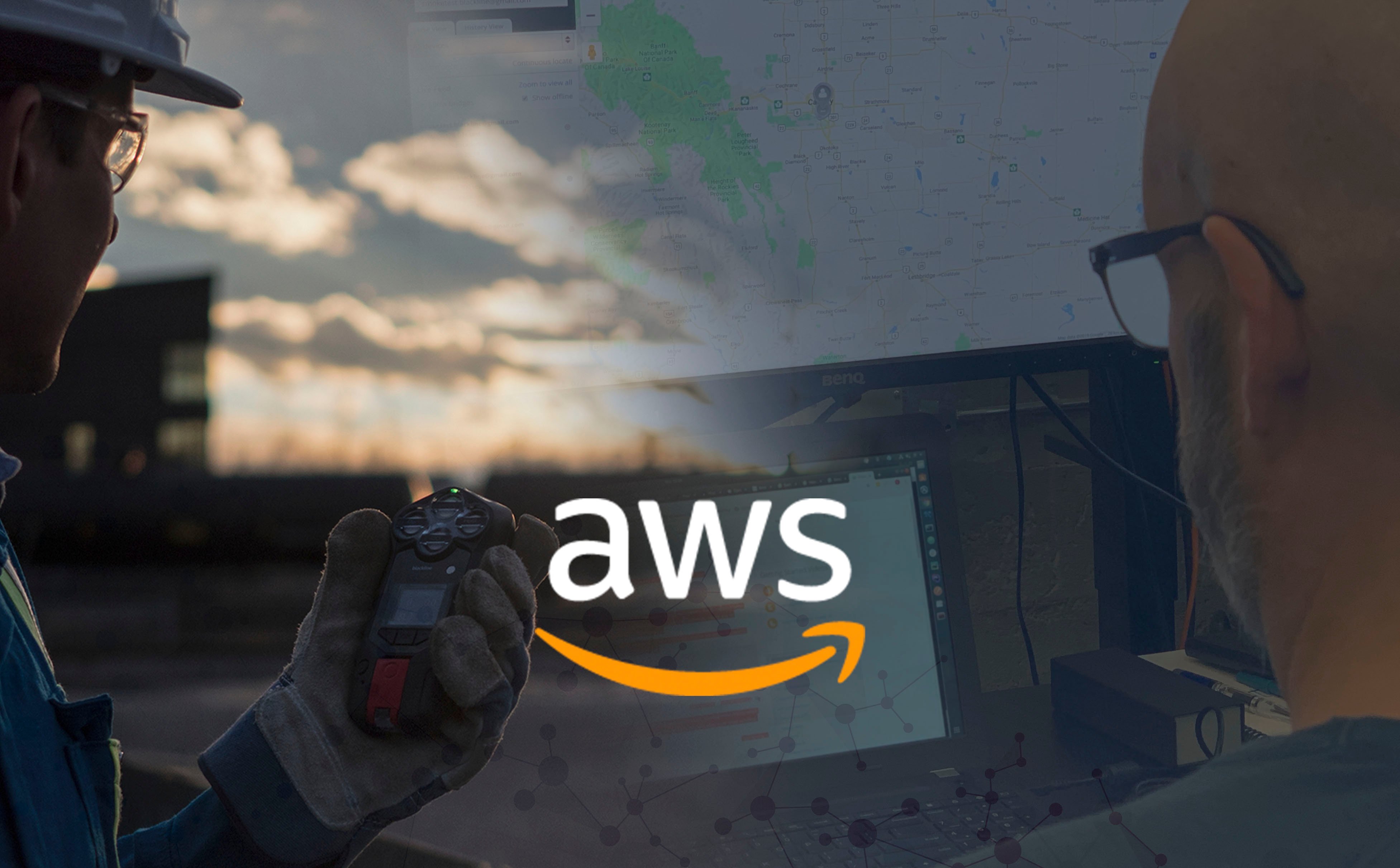 WHAT IS THE CLOUD?
'The cloud' is a term used to describe a global network of remote servers that are connected together to share and exchange information and facilitate digital services. Nowadays, most businesses have adopted cloud-hosted software in some form, as almost all IT tools, including email services and website hosting, are able to leverage the cloud. From data sharing between computers in an office to various web apps, the cloud makes it easier for businesses to focus on the work at hand, rather than deploying, managing and maintaining software.
WHY THE CLOUD?
Cloud-hosted software and services are delivered by power-house businesses including Google, Apple and Netflix, through to financial institutions, healthcare, entertainment companies and industrial safety service providers, including Blackline Safety.
Such businesses that deliver software and services to a global user-base often leverage the benefits of cloud-hosted infrastructure. Cloud hosting makes it easier for businesses to focus on creating high-quality applications instead of worrying about managing individual on-premise servers or how services are distributed through networks to its users. For cloud users, software is typically delivered through a browser or mobile app, making it easy to access the functionality it provides.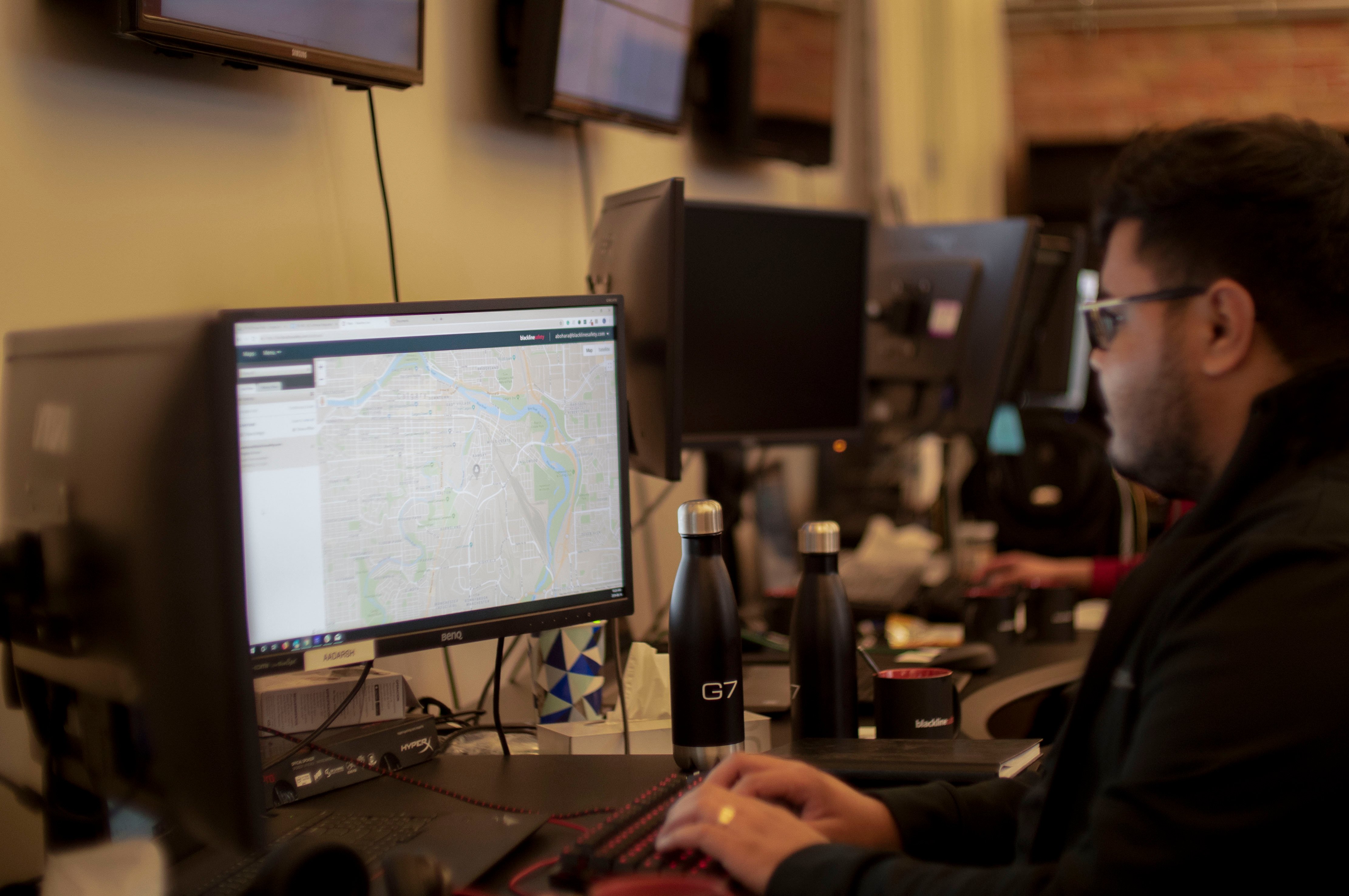 AMAZON WEB SERVICES
Behind the scenes, cloud-hosted service providers take advantage of world-class virtual server infrastructure and software services. These can include networking, security, data storage, application development, machine learning, visualization and a broad range of other services.
Amazon is a household name for their mainstream e-commerce platform, warehousing and logistics services. However, they are also considered a world-leader in cloud with Amazon Web Services (AWS). Its comprehensive platform includes more than 165 services for developers, provided by globally-distributed Regions that are made up of many data center clusters. With millions of active customers, developers trust AWS to power their infrastructure and deliver high-quality services to the world.
Blackline leverages AWS to receive, process, store and manage data streamed from Industrial Internet of Things safety wearables.
12 YEARS ON THE WEB, 7 YEARS IN THE CLOUD
Unlike any of our competitors, Blackline has deep roots in connected safety. Many of our leadership, product development and manufacturing team members helped build BW Technologies into one of the most successful personal gas detection companies in the world (now part of Honeywell Analytics). While at BW, our team pushed the limits of what was possible for traditional gas detectors. Now at Blackline, we started a second revolution in gas detection with connectivity and 'big data' front and center.
For 15 years, we have been developing web-based software.12 years ago,we created the industry's first industrial-focused safety wearable for lone worker monitoring. In 2017, we forever changed the gas detection industry when Blackline certified and began shipping G7, the first comprehensive safety wearable. For the first time, every business can afford to run a world-class gas detection program with automated compliance reporting and can now proactively manage expectations for gas detection and safety monitoring technology.
We began migrating our web-based software to Amazon Web Services from a previous hosting provider in 2012. AWS provides a suite of incredibly powerful tools that we leverage to deliver highly-available services. This capability streamlines our efforts, enabling our software development teams to focus their time on building sophisticated user experiences that support every facet of world-class safety monitoring and gas detection programs.
1.3 BILLION LOCATIONS AND COUNTING
While competitor offerings are now beginning to include connectivity as an option for certain products, every one of Blackline's safety wearables is deliberately designed with connectivity and location technology at its core.
We deliver complete real-time situational awareness to every client so they can respond to emergencies instantly. Each employee-worn device has its own dedicated internet connection through either a built-in cellular radio or through a satellite uplink. All data seamlessly streams to our cloud-hosted software where we centralize the data, trigger notifications, provide advanced data analytics and enable businesses to keep their personnel safe.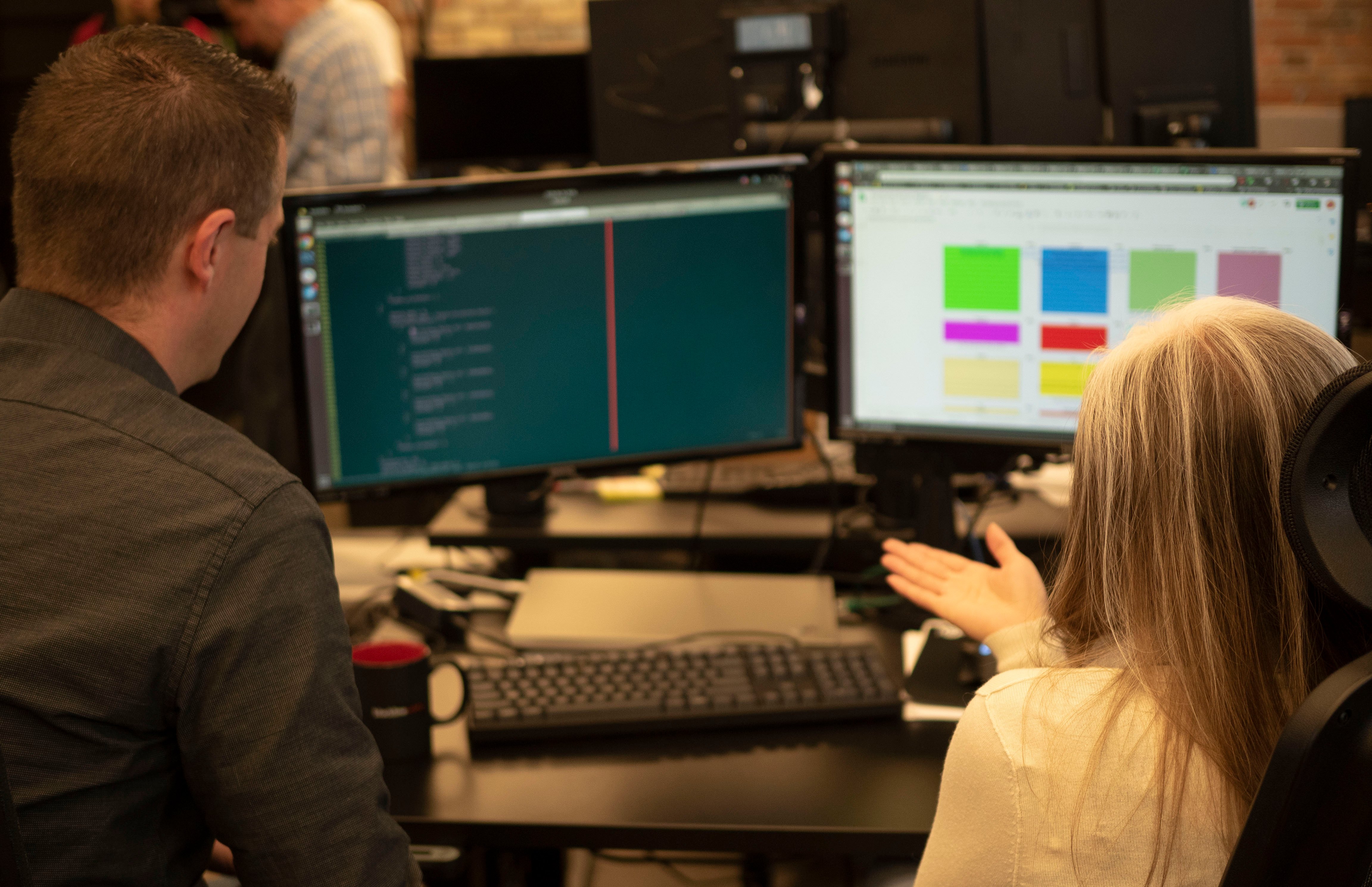 CLOUD-HOSTED SAFETY BENEFITS
Blackline has always delivered monitoring software through a web interface to customers, providing a broad range of benefits to end customers:
There's no software to install and manage
Our software is always up-to-date — no need to deploy updates or patches
The Blackline Safety Cloud infrastructure operates around the clock
The Blackline Safety Cloud offers high service availability
Our software is accessible from any internet-connected device
Easily deploy new connected safety wearables
The Blackline Safety Cloud supports clients all around the world — 56 countries and counting
CLOUD-CONNECTED SECURITY
Since migrating to AWS, we've revolutionized what cloud-hosted software can do. Our gas detection and lone worker solutions are constantly generating and streaming data, and that data is stored safely, securely and is available whenever our customers need to access it. At any moment, our customers can view alerts, usage, gas exposures, health events and gas detection regulatory compliance data.
Blackline Safety is committed to providing its customers and their employees with world-leading safety monitoring technology. We take the care and management of client data very seriously and have put policies and procedures in place to safeguard such information. Coupled with our own secure development practices, AWS provides a range of services that, together offer world-class data security.
ALWAYS-CONNECTED SAFETY WEARABLES
Our G7 products report all information to the Blackline Safety Cloud, powering the world's leading data analytics system for safety wearables. Many businesses struggle to obtain data from their teams' day-to-day activities and countless solutions available today fail to provide their users with this situational data. We believe that by leveraging this valuable data, businesses can solve these information gaps and make the ultimate difference for their workers.
The safety technology space is rapidly changing, and because we've been cloud-native for many years, we're able to develop new technologies at a rapid pace. All of our products are designed in-house, from software development through to manufacturing, and AWS helps our in-house software team focus solely on application development, data quality and scaling.
As our product line grows, AWS's 21 Regions help ensure that we can deal with global growth. That's why our product portfolio is completely turn-key and connected. We push every software update through the cloud, so customers never have to experience device downtime or manage updates and maintenance themselves.
With AWS, our teams manage large volumes of data, allowing for sophisticated data analytics that we then deliver to our customers. Instead of having to focus on how to integrate cloud-hosted technology into our existing product line, our teams spend that time investing in technology research to create the innovative products that create a better future for our customers.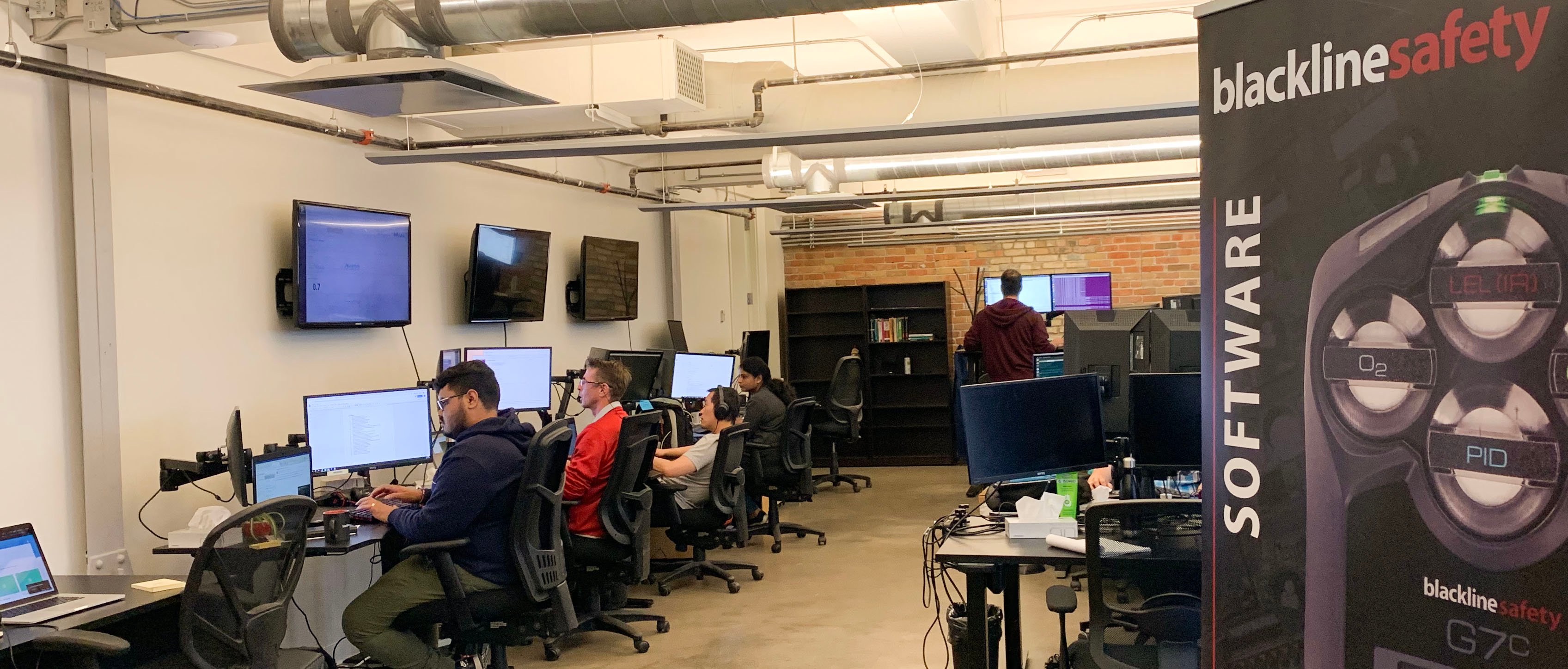 FUNCTIONALITY YOU WON'T FIND ELSEWHERE
Direct-to-cloud wireless connectivity where each device includes an embedded cellular or satellite-based radio link to the Blackline Safety Cloud
Advanced location technology that georeferences every alert and event
Assisted-GPS technology for quick startups and accurate locations
Affordable location beacons and custom floor and site plans that position employees in context of your facilities — even in multi-level buildings and structures
Enterprise-grade software with user access controls that provide the right level of access to every type of user — from administrators to supervisors, health and safety personnel, data science teams and operations.
Leading tools that make it easy to manage G7 wearables that are distributed across business units, sites and teams
Location-enabled data analytics eliminates manual reporting workflows while helping teams quickly view and make sense of their data
Two-way voice calling and two-way messaging to the live monitoring team
Push-to-talk that adds walkie-talkie functionality to our cellular-connected G7c wearable
24/7 Live monitoring from Blackline's in-house Safety Operations Center that manages every alert from receipt to resolution according to clients' custom response protocols
HOW CAN WE HELP?
Blackline Safety is the world leader in connected safety technology. Many businesses are undergoing a digital transformation and connected safety is a key component. How can we help you progress your safety and gas detection programs?
ABOUT ME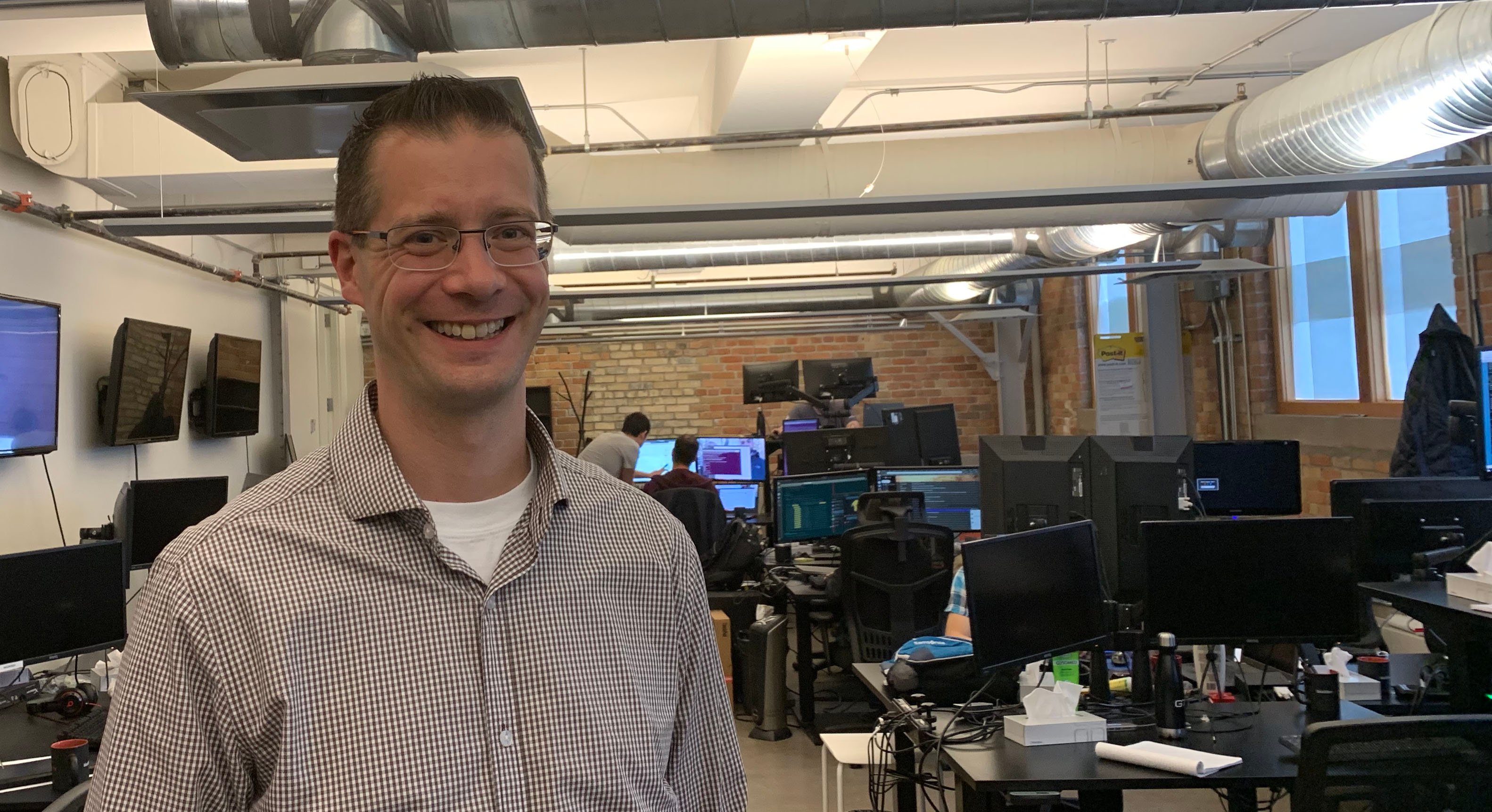 I've worked with a broad range of technologies and have practical experience with cloud architectures at an enterprise scale in a variety of industries. I also have over 18 years of experience leading teams and delivering new products to the market.
At Blackline, I manage the software department and I love to build products that solve the most difficult customer problems while building teams that love what they do. I enjoy working with business and technical stakeholders inside and outside of the organization.
John Mortimer, Director, Software Development and Operations at Blackline Safety