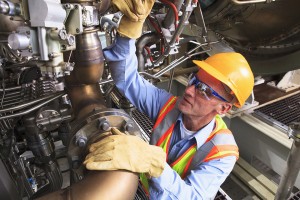 Lone workers are not just prone to risks while driving or working in remote locations. In reality, indoor workspaces challenge the safety of your employees more often than you'd expect.
Many do not consider employees who work inside facilities as lone workers. But they are, more often than you'd think. Just because workers are stationed within a specific structure with team members doesn't mean they don't work alone, because tasks often pull crew members out of sight and sound of others. These employees immediately become isolated from their colleagues, risking their lives if an incident occurs.
Employees work against the clock—often in high-risk, high-stress environments that require long hours, which can increase fatigue, lower concentration and put them at even more risk. Let's explore some of the most dangerous indoor situations facing your employees and how you can ensure their safety.
Identifying Indoor Lone Worker Situations
Because the concept of a lone worker is often associated with someone in an outdoor or remote location, it can make sense to take a step back and think about how an indoor worker can be categorized as lone. This can include, for example, a maintenance worker who is repairing machinery after the rest of the facility has closed down.
Or, perhaps less obvious, it can occur when a small department has people on vacation, with others calling off because of illness — and others on lunch breaks. How often does this leave someone working alone?
Working Indoors—Location. Location. Location.
Warehouses and production plants are noisy and fast-paced, with many moving parts. Meanwhile, hospitals, research labs, psychiatric centers, and correctional facilities host individuals who may display unpredictable behaviors — while manufacturing facilities, warehouses and indoor construction sites can be some of the most dangerous places to work in the world. And, some power plants, grain terminals and wastewater treatment facilities can even take your employees underground.
With all that in mind, even when you have safety policies in place for your teams, are you really accounting for all the potential risks your employees face indoors?
Indoor Lone Worker Safety Hazards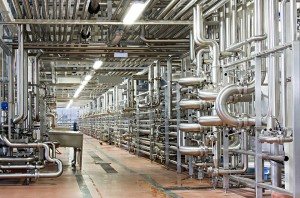 Regardless of where a lone employee is located indoors, workers in a variety of industries can be challenged by the equipment and materials used to complete their work, as well as other job-related situations and challenges.
From researchers to reclamation technicians, laboratories can pose just as many risks as an outdoor site. Engineers, assemblers and compounders face the dangers of working with and near heavy-duty machinery, conveyor belts, combustible liquids and spray booths.
Statistically, the construction industry is the most dangerous industry to work in globally. Foremen and workers face being struck by falling objects, slips, trips and falls, crush injuries, and dust and chemical inhalation daily. In 2013, the Occupational Safety and Health Administration (OSHA) in the United States reported how 20 percent of occupational fatalities were in construction, and the UK's Health & Safety Executive reported 31 percent of workplace fatalities were construction-related. Different countries, but similar challenges!
Chemists, factory line staff, and distributors can be prone to chemical dangers, working with radioactive materials and biological agents. Health and Safety Executive (HSE) in the UK reported that, in 2013 and 2014, manufacturing accounted for around 10 percent of fatalities in the British workforce, with nearly one in five employees reporting non-fatal injuries.
Ways in which manufacturing workers face significant risk include accidents when machinery hasn't been totally disconnected, hasn't been well maintained, or malfunctions; when handling materials on assembly lines, whether raw or finished; when operating heavy machinery or forklifts; and more.
From homecare nurses to porters escorting patients to mental health and addictions personnel — medical professionals never know when they'll encounter a dangerous situation indoors. For 2013, the Bureau of Labor Statistics (BLS) in the United States reported an increase of nearly 100 additional healthcare and social assistance worker-related fatalities.
Wastewater specialists and utilities workers often operate indoors in treatment plants and power plants where their work can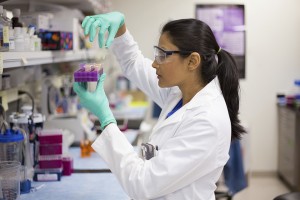 take them underground. From potential drowning to injury by high voltage, these environments are unpredictable and isolated, with electrical-related incidents serving as the prime cause of workplace fatalities for people employed in the utilities and public works fields. The reality is that more than 4,000 people are injured by electrical hazards in the workplace annually, with 300 of them dying as a result.
And, although you might think of oil and gas workers as being outdoors, the reality is that they're often exposed to indoor risks, as well. These can include people in the industry who are working as mechanics, technicians, and lab workers — and
In fact, the U.S. Occupational Safety and Health Administration (OSHA) shares how workers in the oil and gas industry are at seven times greater risk than all other industries in the United States.dangers can be particularly high when they work in confined spaces and flammable gases or vapors are present. These workers often work in remote places, are at risk of facing explosions and fires, and more.
Here's another industry where workers face high risks when alone: government jobs, especially for people who work in prisons or hold other public safety positions. According to Corrections Today, a jail guard position comes with significant amounts of risk, as workers need to deal with fights among inmates and protect themselves from infectious diseases, as well as from being harassed, even physically injured. And, according to FBI data from 2018, more than 60,000 police officers in the United States were assaulted in 2017 alone.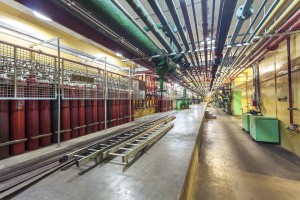 Consider Your Organizations' Lone Worker Safety Solutions
Thousands of incidents occur annually that put employees on disability, sometimes short-term but often for life. So, are you doing everything possible to keep your employees safe indoors?
Get up to date on workplace safety legislation, technology, and best practices in our latest eBook, "The Modern Safety Director's Guide to Employee Safety Monitoring."
Stay tuned as we explore Lone Workers Outdoors, the third post of six in this series, coming soon. Subscribe using the form on the right so you never miss a post!