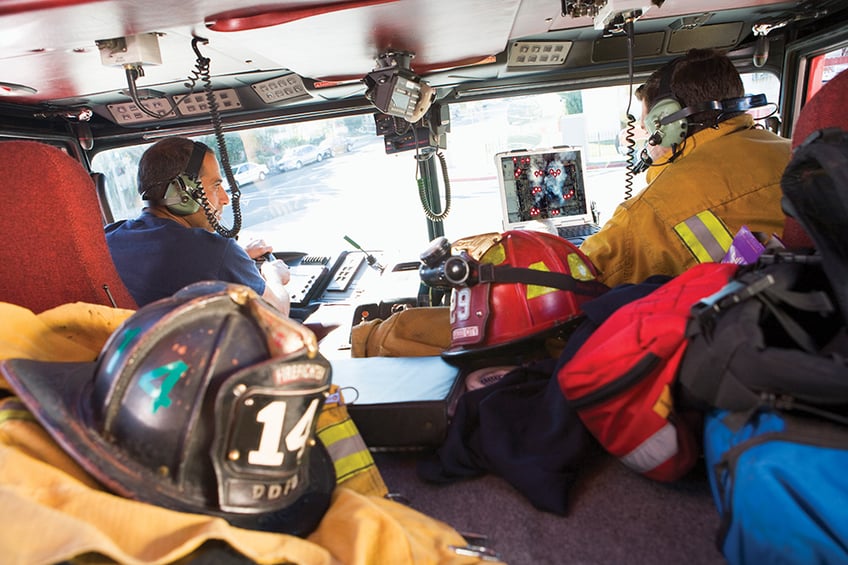 From chemical fires to gas leaks and explosions, emergency responders are the first on the scene and take control of potentially devastating situations. And during those critical moments, preparation is more than key, it's vital. An effective response starts before your team even arrives at the scene--because every second matters when it comes to saving lives and protecting the Hazmat team, the environment, and neighboring communities against potential harm. The following are four key ways to prepare before addressing a hazmat incident:
1. Keep the Right Gas Monitoring Equipment on Board
In any fire or hazmat incident, some of the most critical pieces of information will likely come from gas detection devices. Teams on the ground, at the command center, and across multiple agencies will depend on gas monitoring information to make critical, time-sensitive decisions. Data from these devices can help improve response speed and effectiveness to determine the appropriate courses of action—and potentially save lives.
It is critical to have the right devices on hand before you even get to the scene to avoid impeding your team from focusing on more important tasks. For an immediate advantage, choose devices that are built to meet the unique needs of a chemical emergency or hazmat response, including lightning-fast setup and instant connectivity. Not every gas monitor on the market stands up to the test. For example, many gas monitors require complex, time-consuming setup procedures and rely on mesh or Wi-Fi networks, which can make it difficult to connect to a command center if there is any interference from obstacles like buildings, trees, and other topographical features.
Learn how to choose a connected safety solution to take command of your fire and hazmat response.
2. Check Your Battery Life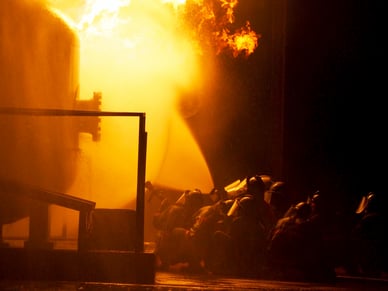 In emergency situations, your team should be focused on human life, not battery life. Most gas monitors only provide 16-20 hours of those crucial gas readings, while fire and hazmat incidents can last at least 24-48 hours. This means you'll likely need to charge your device batteries during an incident, frequently check the remaining battery life to avoid downtime, and carry backup devices for when the batteries inevitably die. Hauling around extra devices adds unnecessary costs and takes up valuable storage space in your hazmat vehicle, and setting timers to check batteries distracts the team from the task at hand.
Travel lighter and stop spending precious time checking batteries during an incident by choosing an area monitor with battery life measured in days, not hours. For example, the G7 EXO from Blackline Safety provides 100 days of continuous cloud-connected run time, so your team can stay focused on the immediate response.
3. Prep Your Devices En-Route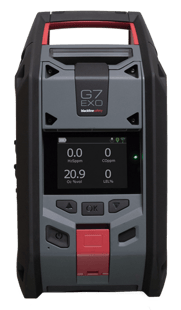 Once the team is dispatched and en-route , turn on devices and get them connected so you are ready to react to the incident as soon as you pull up to the scene. As you receive more information and details about the incident, choose the appropriate sensors to match the gas risks of the scenario--whether responding to a carbon monoxide or natural gas leak, a chemical fire, or a potentially explosive incident.
To save valuable prep time, choose an area monitor with pre-calibrated sensor cartridges that can be swapped out inseconds. As new information comes in, your team needs to be able to prepare for the exact gas risks of the scenario. Since the plug-and-play sensor cartridges are interchangeable between the G7 personal gas detectors and the EXO area monitor, you don't need to carry around backup equipment and can pick and choose the cartridge for each device that is right for the incident. With 20 pre-calibrated sensors available, the G7 and G7 EXO ensures your team is ready for any situation before you even arrive.
4. Be Ready To Drop and Go
When the team arrives at the scene, your gas monitoring devices should be ready to drop and go, so you can quickly evaluate the situation, set the perimeter, and determine the appropriate course of action. Speed of deployment is critical – mere minutes can mean the difference between life and death. Choose area monitors that the team can simply place where needed, without worrying about settings or connectivity. With the G7 EXO area monitor, just drop the device where you want, push the setup wizard, and the device is connected in a few minutes and instantly visible on the Blackline Live portal from anywhere without range limitations.
Speak with a consultant
Preparing for a chemical emergency or hazmat incident begins with choosing the right portable gas detectors and area monitors. Once the team is dispatched, using transit time to ensure equipment is ready as soon as you arrive. Having the right equipment in your arsenal will enable a faster overall response, help the team make informed decisions quickly, and protect the safety of the responders and the local community.
Contact Blackline Safety today to speak to one of our staff for more information about connected safety solutions for fire and hazmat.


LEARN MORE - Take Command of Your Fire and Hazmat Response
---
ADDITIONAL RESOURCES


Blog article: Fire and Hazmat Gas Monitoring Guide: Take Command of your Response

Fire and Hazmat Response Series
Preparation is more than key, it's vital. (1 of 3)
Take command safely, from anywhere. (2 of 3)
Connected safety enables retrospective analytics after an incident. (3 of 3)
READ MORE: KEEPING WORKERS SAFE WITH ACCURATE COMBUSTIBLE GAS DETECTION


>