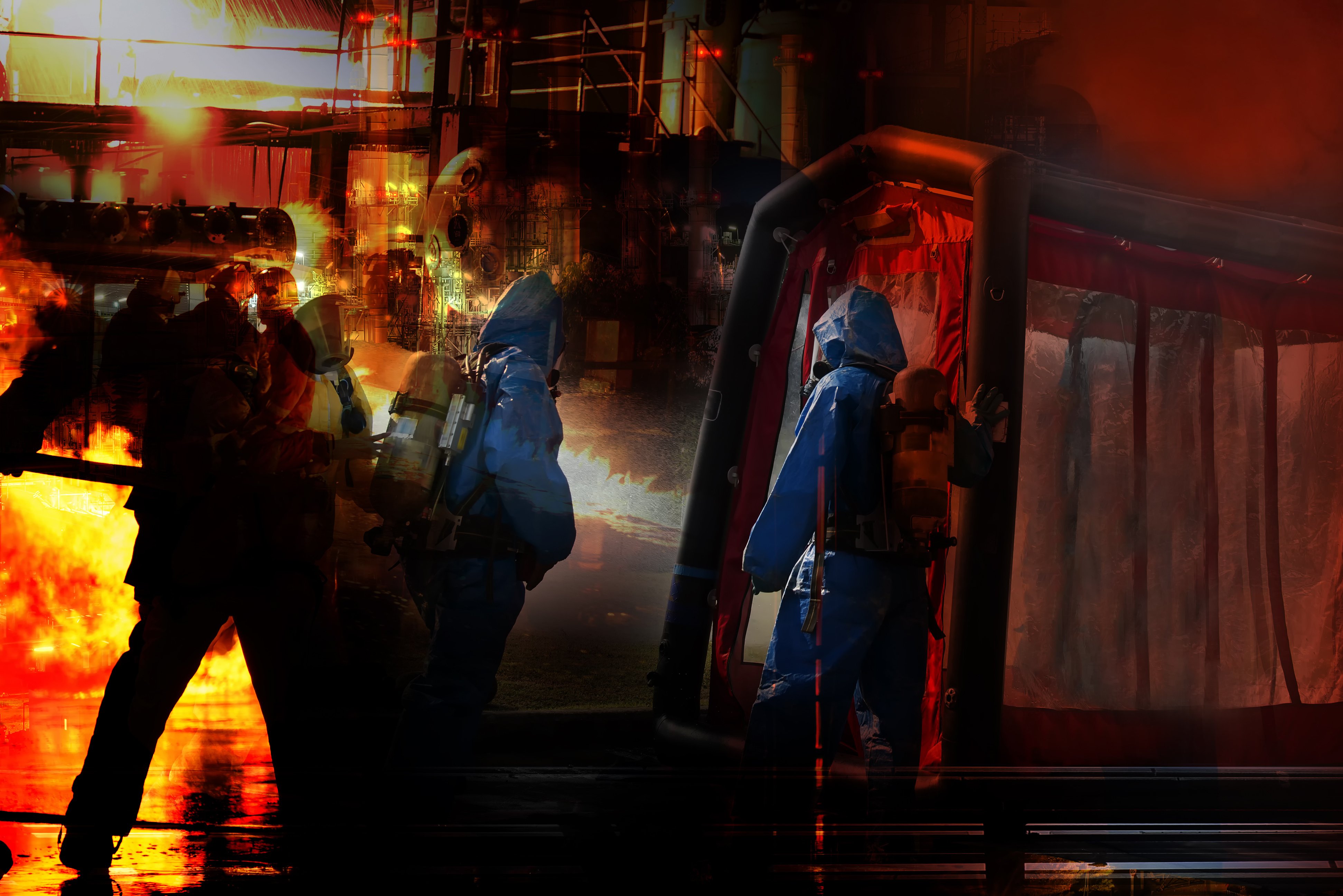 When a response team arrives on the scene of a chemical release emergency or hazmat incident, they must quickly evaluate the situation and execute a targeted approach to mitigate the situation as quickly as possible, as well as protect the surrounding communities and ensure the safety of the first responders on scene. This must be done while maintaining clear communication with the command center and other agencies, potentially from the local, state and national levels as well as government and media. Incorrect, missing, or outdated information can lead to misinformation being communicated, potentially leading to serious and costly consequences.
During a hazmat incident, response teams rely on access to real-time data from both personal gas detection and area monitoring devices to get a good picture of the situation and make swift, effective decisions. Having the right equipment is critical, but equally important is how they use that equipment during the incident, both down-range by the responders and by those at the command center interpreting the data being reported.
Here are the key steps to take once the response team is on the scene:


1. Waste No Time Setting a Perimeter
Once the response team is on the ground, they cannot waste time setting a perimeter and deploying area monitors. Devices should always be ready to go, calibrated and charged. Equally important is being able to check connectivity in transit to the scene to allow for a quick drop-and-go deployment.
Every responder should be fully trained on what type of gas detectors or area monitors they have and what limitations and capabilities they have to ensure proper deployment. For example, some devices, like the G7 EXO area monitor from Blackline Safety, can connect from anywhere with no range limits using 3G/4G cellular or satellite connectivity for remote areas, while other manufacturer's devices can be limited to a maximum distance of two-miles and other restrictions due to inherent design or man-made constraints, such as wireless signal obstructions.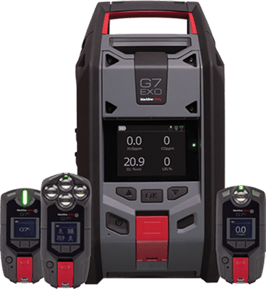 With G7 EXO, it's simple, just place the device(s) wherever it is needed and push the setup wizard so the Hazmat team can focus on the incident, not the equipment. The device will be connected in a few minutes and is immediately visible on the Blackline Live portal being viewed at the Command Center.
Other gas detectors have range limitations and can experience interference from topographical features like trees, hills, and buildings. For these devices, the response team will need to make sure the devices are connected and in range of the command center before they move on, which can take essential time away from their response mission.
After the perimeter is set up, the hazmat team needs to focus on the task at hand - saving lives and taking control of the incident. Some area gas monitor's battery only last for 16 hours but when the incident could last for days, your team should be focused on human life, not battery life. You probably won't need the full 100-day battery life of G7 EXO but knowing it's there, frees your team up to focus on top priority work rather than needing to replace a battery or swap out equipment during a time when every second counts.
In short, know your devices and how to use them--and factor in the time it will take to deploy the devices correctly and how much maintenance they require once deployed.
2. Monitor the Incident Live from the Command Center
Once the perimeter is set, the response team, together with those in command, will rely on instrument readings to make critical decisions and determine the best course of action, including whether or not to issue shelter-in-place and/or evacuation orders. The area monitors deployed at the scene transmit a continuous stream of real-time data to both the command center and any mobile device as the situation evolves. This gives the response team greater situational awareness to effectively monitor the incident, make time-sensitive safety decisions, and adjust the team's response based on real-time data. For example, real-time data from gas detectors or area monitors can help in avoiding false evacuations while also ensuring that everyone who does need to evacuate can get out quickly and safely.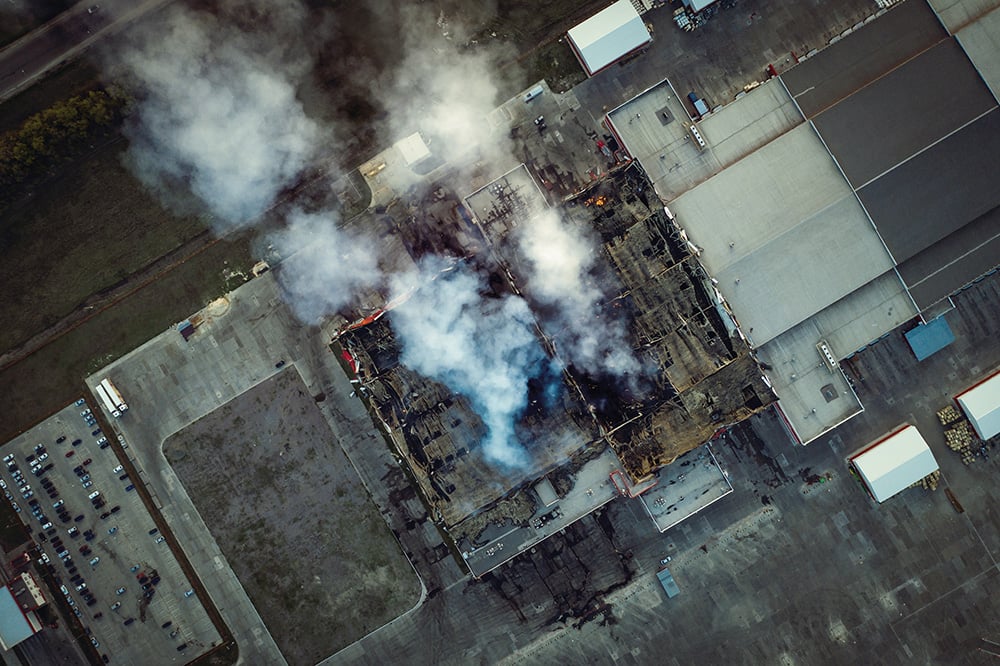 However, keep in mind that many gas monitors on the market today do not provide a truly "live" experience for all stakeholders, but rather require screenshots to be communicated to other parties at set intervals rather than just supplying a live link so everyone has the most up-to-date information. While some latency may be acceptable in other area monitoring applications, in hazmat scenarios, any delay and lack of information can be detrimental to the safety and effectiveness of the operation. Critical safety decisions depend on knowing what is happening now, not a minute ago.
Data from area monitors must be immediately visible in an intuitive software interface, like Blackline Live, that clearly displays the exact location and status from every device along the incident's perimeter or those worn by First Responders in the hot zone.
3. Easily Communicate to all Parties with Real-Time Reporting

Keeping impacted parties informed throughout an incident is critical to ensure a coordinated hazmat response and avoid missing, misunderstood and inaccurate information. However, ensuring clear and effective communication can be extremely time-consuming, taking the incident commander's focus away from the task at hand.
Instead of providing manual updates, having the ability to share the live data, if practical, from your monitoring devices with relevant agencies and jurisdictions can eliminate what might otherwise cause distractions. This would allow all stakeholders to have access to the same shared datasets and insights at the same time. For example, with Blackline Live, the incident commander can easily share access to live reports that continuously and simultaneously update multiple groups regardless of their location. This allows teams that aren't on scene to assist in evaluating the incident and not only saves time for everyone involved, but it may also reduce the risk of sharing incorrect or outdated information that is critical towards informed decision-making.
Speak with a consultant
The ability to move quickly, make decisions based on accurate real-time data, and communicate clearly across departments are essential capabilities for an effective hazmat response. The right area monitoring equipment can accelerate the overall response, empower teams to make potentially life-saving decisions quicker, and ensure teams are informed and connected.
Contact Blackline Safety today to speak with one of our team about connected safety solutions for fire and hazmat.
LEARN MORE - Take Command of Your Fire and Hazmat Response
---
ADDITIONAL RESOURCES


Blog article: Fire and Hazmat Gas Monitoring Guide: Take Command of your Response

Fire and Hazmat Response Series
Preparation is more than key, it's vital. (1 of 3)
Take command safely, from anywhere. (2 of 3)
Connected safety enables retrospective analytics after an incident. (3 of 3)
READ MORE: KEEPING WORKERS SAFE WITH ACCURATE COMBUSTIBLE GAS DETECTION


>